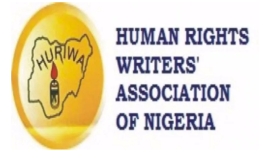 Education
Student loan will hike school fees- Group 
CITIZENS COMPASS – Civil rights advocacy group, Human Rights Writers Association of Nigeria, (HURIWA), on Wednesday, said the newly assented Students Loans Act is a gimmick to hike school fees for millions of poor children and further impoverish them.
HURIWA, in a statement by its National Coordinator, Comrade Emmanuel Onwubiko, wondered how the President Bola Tinubu administration expects students from homes of 130 million multi-dimensionally poor Nigerians to pay back study loan after graduation when there are no jobs in the country with an unemployment rate at over 33%.
The group backed the Academic Staff Union of Universities (ASUU) that the President change the loan to grants for indigent students, saying that the loan is impracticable and not sustainable.
HURIWA said that most of the students in public tertiary institutions won't meet the stringent requirements to access and repay the loan some of which are that they must have senior civil servants to stand as guarantors for them and that they will be jailed if they failed to repay the loan after two or so years upon graduation.
HURIWA's Onwubiko said, "From the hurried passage of the Bill by then-Speaker Femi Gbajabiamila-led 9th House of Representatives just weeks ago and signing of the bill into law by President Bola Tinubu, the whole Student Loans Act is a document devised to impoverish and gag the poor
HURIWA rejects this Act and everything in it. It's a gimmick to hike school fees for millions of poor children attending public universities because the government plans to divest her investments from public schools and so worked out this tricky loan scheme with stringent conditionalities.
"Once this is achieved, millions of students who would graduate and can't find jobs either in the public or private sectors and can't have access to their certificates due to indebtedness will suffer depression, suicide, frustration, and disappointments as is the case in first-world countries.
"There are critical questions begging for answers in this whole arrangement including: why are the politicians not sending their own kids to the same public schools on loan facilities? 
"In Western societies where youth unemployment is below the double digits, students who take student loans are guaranteed quicker absorption into the public and private workforce to be able to defray these loans but this is not the same with us. 
The Federal Government should fulfill her responsibilities to elevate the standards of facilities in these schools, encourage the schools to commercialise their research and go into other commercial ventures so the funding components from the government can gradually go down but without affecting the financial implications for students in terms of tuitions."