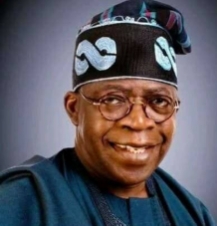 CITIZENS COMPASS – THE National Association of Nigerian Students (NANS) has sent strong warnings to President Bola Tinubu to urgently to jettison plans to increase school fees and levies being paid by their members across various schools.
NANS warned that should this call be ignored and schools hike their fees or enforce implementation, the students would embark on nationwide protests and remain on the streets till their demand is met. 
The students made this call in a statement made available by its Public Relations Officer, Mr Giwa Temitope on Saturday, July 22, 2023. 
"It is most ridiculous that the government will be introducing fees increment without thinking of rescuing the over 133 million Nigerians out of multi-dimensional poverty they are in.
" To us, increment in school fees will complicate the poverty conditions of most parents and students and also increase the number of out-of-school children in the country.
"Before now, some students couldn't afford the fees and various other levies and because of that, dropped out of school and what would now happen to students, who are sponsoring themselves and their parents, who have more than one child in school?
"As an association, we believe that the Nigerian government has what it takes to massively fund education and make it accessible if there is a political will.
"In fact, the student loan that was introduced by the Federal Government is nothing but a sham and a bait to lure Nigerian people into accepting increment in fees payment.
"Beyond the fact that the terms of the loan are ridiculous, history has taught us that not every applicant will be considered.
"And even if all were to be considered, that does not justify fees increment in an economy like ours with a high unemployment index.
"Now, rather than give us loans, government should give us grants and scholarships.
"Our demand therefore is clear and simple and that is to tell all schools with the decision to increase their fees to suspend such plan and those that have already announced theirs to reverse it with immediate effect.
Otherwise, we will embark on an all-round protest that will last till the Federal Government reverses the policy," the statement read.