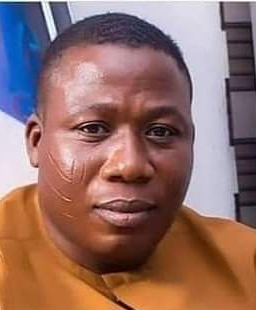 PELUMI Olajengbesi, lawyer to the detained aides of Yoruba Nation agitator, Sunday Adeyemo, popularlly known as Sunday Igboho, on Monday, urged the Ooni of Ife, Oba Adeyeye Ogunwusi, to use his good office to ensure the release of the activist's associates who are still in the custody of the Department of State Services despite a court order granting them bail.
The lawyer in letter urged the monarch, whom he described "as one of the more frequent and honoured guests of the Villa" to explore the opportunity to tell the President, Major General Muhammadu Buhari (retd.), to free the Yoruba Nation agitators.
Olajengbesi's letter to the monarch was titled, 'Continuous Unlawful Detention Of Two Of Igboho's Aides By The State Security Service: A Call For Intervention'.
It partly reads, "We are well advised of your strong socio-political campaign for the welfare and wellness of your people and your uncommon commitment to fair play, natural justice and equity. Your ascension to the throne was greeted with expressions of hope and gratitude owing to your steadfast leadership style and reliability as king, father and the protector of your people.
All of these will now be called to question if you remain silent in a crucial time like this without demanding to know the whereabouts of a Yoruba child or daughter, given the fact that they are now being held unlawfully and unjustly.
"It is, therefore, in your capacity as King, Father and Protector that we make this deferential request in the hopes that you may kindly stand in the gap for your subjects who have gained their freedom on paper but continue to be incarcerated on a whim by the State Security Service.
"If protecting your subjects is one of the essential powers of your office, we do make bold most respectfully to state that this is an opportune time to give impetus to your role as the leader of your people. We therefore call on you to speak to President Muhammadu Buhari to let your unlawfully detained people go."