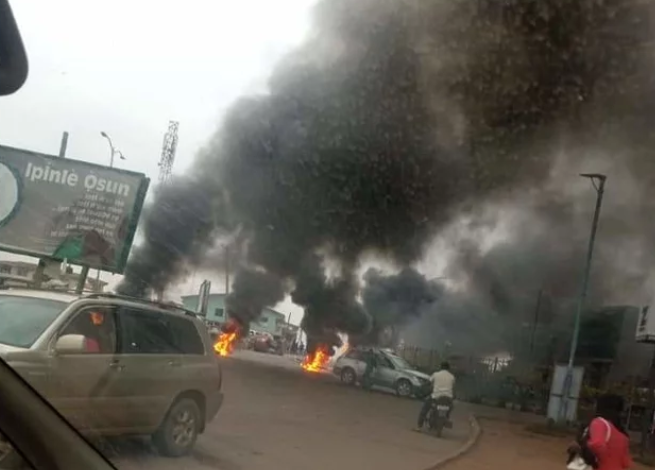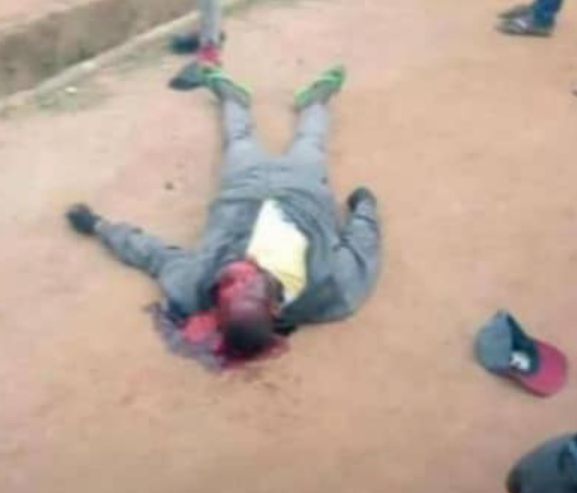 THERE was palpable tension in Osogbo, the capital of Osun State after a Mobile Police officer allegedly shot a commercial motorcyclist, Saheed Olabomi.
The incident occurred at about 6:30pm on Tuesday along Old Oba road via Oke- Fia in Osogbo.
There were conflicting eye witnesses' account on the incident.
According to a version, there was traffic gridlock in the area as the Police were attempting to stop a boy for perceived Advanced Fee Fraud (yahoo-boy).
This resulted in serious argument which attracted a crowd but the Policemen in an attempt to disperse the crowd shot into the air and stray bullet hit the  commercial motorcyclist who was trying to manouver his way out of the scene.
"when i got to the scene of the incidence last night. I learnt that that the Policemen were attempting to stop a perceived 'Yahoo-Boy,' but the guy wasn't heeding to their threats and in the process, they started shooting.
"In the process,  stray-bullet hit the Okada rider, who was struggling to make ends-meet on the road. It happened at Oke-Fia in Osogbo.
at about 6:30pm yesterday (Tuesday).
Another version said there was gridlock around the area and the Policemen wanted to manoeuvre their way but a tipper blocked them.
"They angrily stopped him and started beating the driver.
"There was accidental  discharge from one of the personnel which hit the commercial motorcyclist on his head,"
It was gathered that the colleagues of the motorcyclist stormed the Government House, Oke-Fia in protest but security operatives dispersed them.
The passenger, Olabosipo Tajudeen, said Olabomi  "He picked me from Lameco. When we got to this place there was a gridlock.
"A tipper driver blocked the road. This made it difficult for us to pass. The men of anti-riot police intended to arrest the tipper driver but he was arguing on why they wanted to arrest him.
" Later, they were able to arrest him and dragged him into their vehicle. As they were about to leave the scene they shot into the air and the bullet hit the motorcyclist."
The motorcyclists stormed the popular Oke-Fia junction and made bonfires on the road, causing heavy gridlock in the area for about two hours.
It could not be adcertsined if the Okada rider.was pronounced dead.
Efforts to reach the Command Spokesperson was unsuccessful.