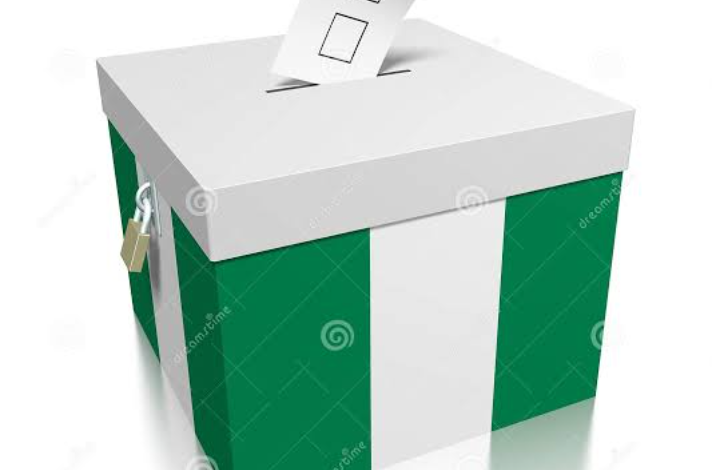 General News
Presidential election lacks credibility – Civil society
...lists demands
CITIZENS COMPASS– THE Edo Civil Society Organisations (EDOCSO) has condemned the process of the 2023 presidential and National Assembly elections saying it lacks credibility and fails to meet the expectation of many Nigerians.
The rights group disclosed this on Tuesday, Match 7, 2023, in a statement signed by Austine Enabulele, Interim TEC Chairman
and Grace Okike Interim TEC Secretary.
"having observed and analysed carefully the outcome of the 2023 Presidential and National Assembly elections held on the 25th of February 2023, we have come to the conclusion that it fails to meet up with the expectation, confidence and credibility we built on the umpire INEC.
"Prior to the build up process to the election, based on all the promises made to Nigerians and political stakeholders on requirements for evaluating the credibility of the elections, wherein INEC assured of the reliability of all INEC materials especially the Bimodal Voter Accreditation System (BVAS) to give Nigerians transparency on election day based on the newly amended electoral act 2022 which was to ensure hitch free accreditation, voting and result transmission. Other reform was the creation of new polling units thereby decongesting over populated polling units to ease the process for Nigerians. The collation and transmission of results to the INEC server from the polling units was expected to be seamless so as to mitigate election rigging and violence.
"However, contrary to the above expectations, the 2023 National elections were marred with very shabby organization, logistics and operational failures here and there, failure in electoral transparency, cases of violence all around the 36 states. Even citizens contact numbers that were provided to Nigerians to enable reach out to INEC in case of issues that needs urgent attention were not working, thereby resulting to ineffective communication at the point where Nigerians needed INEC more. E.g. when the BVAS failed to transmit results.
Furthermore, we received credible reports from our members who were accredited election observers and our citizens-observers from the different polling units around the country which gave credence to our assertion of the shambolic elections.
"We want to express our deep disappointment in the Presidential and National Legislative election held by Independent Electoral Commission on the 25th February 2023, as we adjudge it to be not transparient, credible and fair, even to the process of the declaration of the winners, especially the president elect, where some sections of the electoral Act were obviously and consciously ignored.
"On security, we observed in the day of election, there were deliberate negligence of duty by the security personnel as against what Nigerians were used to, where you see accredited utility vehicles for the purpose of INEC duties and patrol vehicles of security personnel on our streets, however on the just concluded National Election, there were free flow of vehicular movement by commercial and private vehicles on our streets with impunity without resistance from the security agencies who told Nigerians that there was not going to be vehicular movement.
Post national election
"On post presidential and national assembly elections, we observed series and pockets of dissatisfaction and unacceptance of outcome, especially the presidential results and winner declared by INEC which gave birth to protests and unhealthy utterances by Nigerians and politicians to the extent that some unscrupulous individuals are using the name of our noble organisation to call for a protest against INEC on the presidential results which was tantamount to impersonation. A publication we disclaimed as same never originated from us.
Our demands from INEC
-That the Independent National Electoral Commission apologizes to Nigerians for falling short of their promises during the pre-election process as this was one election that Nigerians came out in their numbers to exercise their franchise out of trust for the assurances of INEC which came out with disappoinment from INEC.
– INEC should as a matter of urgent and compulsory importance address and correct all defects and loopholes during the National Elections in the coming state governor's and state houses of assembly elections come 11th March 2023 so as to be able to try restore the already trust Nigerians once had for INEC which is now very shaking in trust.
-That INEC must ensure that all results during the states election must be transmitted in record time after counting the ballot papers and collation of votes at the polling units with the BVAS in accordance with the electoral Act 2022. This is very key for credibility and transparency purpose.
-That officials of INEC must be given the accurate and complete working election materials to work effectively in order to deliver on a credible, free and fair election.
Demands from security agencies
– Security Agencies and personnel must assure Nigerians equal and maximum security of their lives and votes during the forth coming states election come 11th March 2023 at the poll and must ensure its reality on election day to buy back their lost trust from Nigerians.
-That all the security agencies, especially the police must apologize to Nigerians for their negligence during the election of 25th February 2023 as their services were not seen or felt. No positive imparts at all.
-That all already fingered security personnel that were involved in electoral crimes during the National Elections should be investigated and if found wanting be reprimanded according to the applicable rules and regulations. This will serve as deterrent to others.
– That there must be strict instructions for the Security personnel at the polling units to arrest any person found wanting either as discovered by them or their attention drawn by electorates and INEC officials.
-That they must be very well equipped armed security personnel to be positioned at 100 metres proximity close to every voting centre and check points at different strategic areas on our roads and streets as this has been the practice during elections so as to mitigate free movement of thugs and miscreants who perpetuate election disruptions.
-No security personnel should become body guards to any politician during the voting period.
The rights group also advised Nigerians thus,". For the sake of the safety of our lives and public properties, we like to plead to all aggrieved politicians and political parties to please jettison the idea of protesting to reclaim their mandate but rather put together all available evidences to prove beyond reasonable doubt and employ the services of lawyers and proceed to court as enshrined in the 1999 constitution of Nigeria as amended."