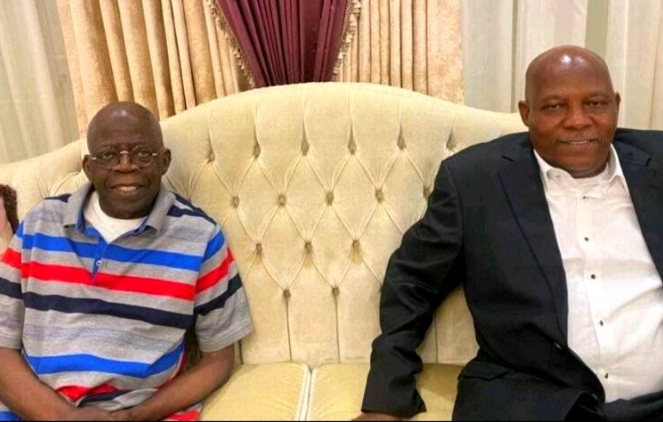 Articles
Tinubu picks Kashim Shettima as running mate
CITIZENS COMPASS- PRESIDENTIAL candidate of the All Progressives Congress (APC) Bola Tinubu has named former Borno State governor Kashim Shettima his running mate.
Shettima will be Tinubu's vice-presidential candidate for the 2023 general elections scheduled for February 2023.
Tinubu made the announcement on Sunday in Daura the hometown of President Muhammadu Buhari in Katsina State.
A member of Tinubu Campaign Organisation who requested anonymity hinted on Sunday in Abuja that the APC candidate has chosen a running mate.
The source said Tinubu would make the name of the candidate public this week.
"The vice-presidential nominee may most likely be a former governor and senator from the northeast of Nigeria.
"The person is also by accident of birth a Muslim, confirming what Gov. Abdullahi Ganduje of Kano State said on Saturday that Tinubu had settled for a Muslim-Muslim ticket,'' the source said.
–NAN