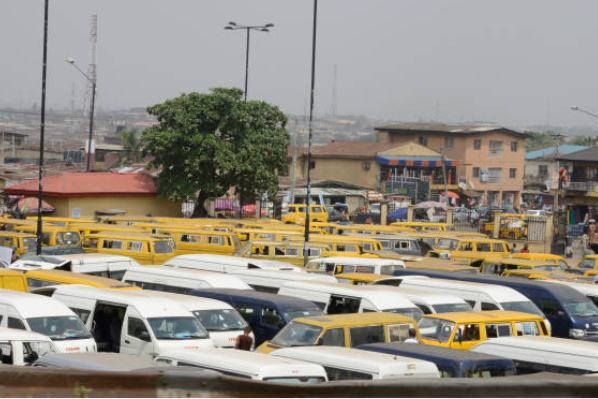 TRAGEDY struck, on Monday, in Iyana-Ipaja area of Lagos State, after a serving Policeman was reportedly found dead behind the steering.
The incident occured at about 6.05am at Mosalasi, Iyana-Ipaja.
According to eye witnesses' account, the deceased, identified as Saheed Basorun, a lone occupant of a Liberty Jeep, painted in White colour was among many motorists travelling enroute Jakande/Gate inbound Iyana-Ipaja area when they were stopped by traffic light to pave way for motorists travelling enroute Egbeda axis of the road.
It was learnt that at the time the automatic traffic light passed vehicles from the Jakande/Gate axis, road users noticed like him noticed that his vehicle could not move.
An eye witness, Mr Lukman Omotayo said some impatient road users tried to manouver their ways so as to catch up with the green light before it stops them again.
He said, " it was then they suspected that something may have been wrong with the stationary Liberty Jeep. Some tapped the car to alert the occupant while some were shooting, 'move, move,' but there was no response until one of the road users noticed that the occupant of the stationary vehicle laid his head on the steering and this attracted attention.
"By this, it was obvious that something may have gone wrong with him and some Policemen who noticed this approached the vehicle only to identify the occupant as a serving Policeman,'
It was gathered that the opened they accessed the car and tried to rush him to a nearest hospital but this was too late as he was discovered dead.
They were said to have made a call across his family to intimate them about the incident while the nearest Division commenced investigations into the incident.
The Spokesperson, Lagos Police Command, Muyiwa Adejobi could not be reached at press time.