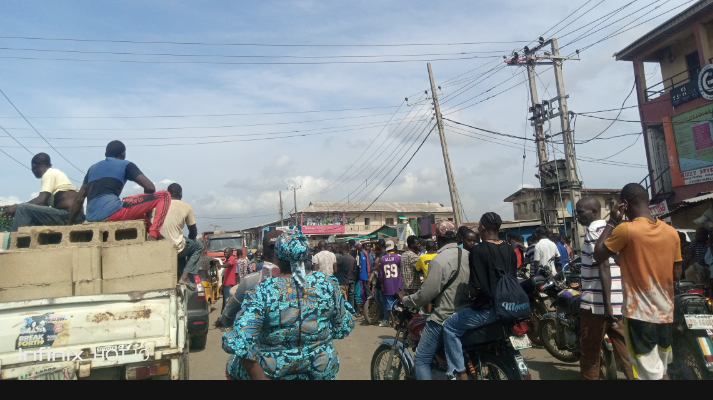 Community
Truck crushes Okada rider to death in Ikorodu
A HIT-AND-RUN truck has crushed a commercial motorcyclists pooularlly called Okada rider, to death in Ikorodu area of Lagos State.
The incident occured at Ebute, inward Ogolonto, at about 10am.
Eye witnesses' account said the Okada rider was journeyed on top speed when he lost control and fell side ways while the tipper whose driver was also on too speed unconsciously rammed into the victim crushing him to death.
Before sympathisers could rush to the scene, the tipper driver on realising the what transpired was said to have fled the scene.
When Citizens Compass arrived the scene, the lifeless body of the rider was on the floor as sympathisers searched him for identification.
Three sachets of hot drink were found on him in the presence of his colleagues who were deliberating on the next line of action.