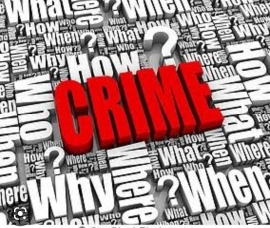 CITIZENS COMPASS – TRAGEDY struck in Edo State after a trigger-happy vigilante allegedly shot dead, a cab driver, 47 years old Mr Emmanuel Ayemhenre in the state. 
It was learnt that the incident occurred on Wednesday, February 15, 2023 at 2nd Junction in Oredo Local Government Area. 
Meanwhile the deceased 'swidow, Edith Ayemhenre, has protested the killing calling on the Nigeria Police to bring the perpetrators to book. 
The mother of five protested the killing alongside his family members at the Edo House of Assembly, Ring Road, Benin.
The younger sister to the deceased, Margaret Fredric, who spoke on behalf of the family, said her brother, a cab driver, was shot dead by the trigger-happy vigilante on February 15, 2023, at 2nd Junction in Oredo Local Government Area of Edo State.
Fredric said her brother died before he could be rushed to the hospital, noting that his killers, who were earlier arrested, have been freed.
She said, "My late brother,  Emmanuel Ayemhenre was murdered on February 15 by a group of three vigilantes at 2nd Junction where he was doing his cab work. And before they could rush him to the hospital, he was already dead.
"The three of them are Chuks, Obinna, and Olakpo, a dismissed police officer who is working with the vigilante. The killers were arrested and remanded at the Esigie Police Station before they were transferred to the State CID.
" But before we knew it, they were freed one after the other. One Chuk was the last to be freed.
" We were told by the Police that the DDP on March 30 advised that the suspect had no case to answer. But we discovered that the suspect was released even before the DPP's advice.
"As a family, we want the case revisited that the culprit brought to book. Our brother's body is still in the mortuary with bills mounting daily. The deceased has five children and a wife," Frederick stated.
The family did not give further details about the circumstances that led to the killing.
The family called on President Muhammadu Buhari and the Edo State Governor, Godwin Obaseki, to come to the aid of the family so that they can get justice for the deceased.
When contacted, the Edo State Police Command Public Relations Officer, SP Chidi Nwabuzor, said he would investigate and get back to the reporter.
The death has attracted reactions FROM many Nigerians.