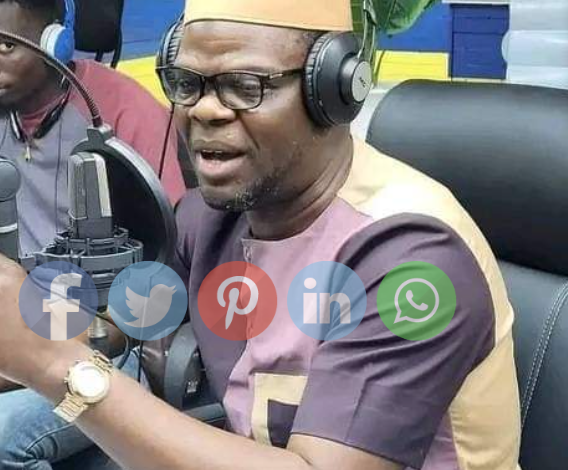 General News
Why broadcaster, Oriyomi Hamzat was arrested – Police 
THE Nigeria Police Force has adduced reasons for the arrest of Oriyomi Hamzat, a radio broadcaster and owner of Ibadan-based Agidigbo FM, by the Federal Intelligence Bureau (FIB) of the Nigeria Police Force.
It was gathered that Hamzat was arrested on Thursday morning in Ibadan, the Oyo State capital and has been taken to Abuja for interrogation.
Hamzat had been calling for justice over the death of Adegoke who was until his death a Master's student at Obafemi Awolowo University, Ile-Ife.
Adegoke was allegedly killed in a hotel in Ile-Ife, Osun state.
The owner of the hotel, Mr. Rahmon Adedoyin, and his staff have been arrested in connection with the death of Adegoke, a native of Eruwa in Oyo state.
Confirming the arrest in a statement on Thursday, Adebayo Yousuph Grey, head of station Agidigbo FM, said Hamzat had been subjected to constant interrogation by the police over his advocacy.
"We have been inundated with repeated calls and messages since the early hours of today following widespread concerns by well-meaning Nigerians home and abroad, our colleagues in the media and the general public about the safety of our Chairman at Sure Etiquette Media Plus Ltd, the parent company for Agidigho FM, Ibadan, Agidigbo FM, Lagos and Agidigbo Television, Mr. Oriyomi Hamzat," the statement read.
However, Muyiwa Adejobi,
Force PRO, FHQ in a statement said, "
The popular Ibadan-based broadcaster, Oriyomi Hamzat, was arrested in ibadan today by our Force Intelligence Bureau operatives in connection with a case of Cyber Bullying under investigation.
"Oriyomi's arrest was sequel to his refusal to honour Police invitation severally, which prompted the police to secure a warrant for his arrest.
"We are looking into the petition written against him on his violation of the Cyber Crime Act, 2015, and necessary action will be taken to do justice in the matter."