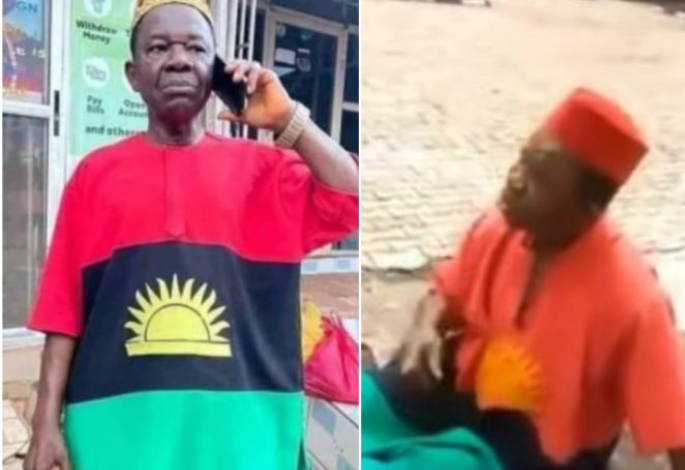 Politics
Why FG is afraid of Biafra—Nollywood Actor, Chiwetalu Agu
CHIWETALU AGU, the veteran Nigerian Nollywood actor, has explained why the Federal Government of Nigeria is afraid of the actualisation of Biafra as a nation.
The actor who recently regained his freedom from the custody of the Department of State Services (DSS) also shared his experience in detention.
The veteran actor was initially arrested by the Nigerian Army for allegedly soliciting support for the proscribed Indigenous People of Biafra (IPOB) after he was caught wearing a Biafran outfit.
He said, "The federal government's brigandage is the problem. With this present administration in power, we will never get democracy. What we have is militocracy; shame on Nigeria. All freedom fighters and civil society groups will continue to be disappointed until the present administration leaves the corridors of power.
The truth is that they are scared of the actualisation of Biafra. There's no comparison between the North and South. The North is the epicentre of atrocities, man's inhumanity to man.
"Why is it difficult for this present government to move in and apprehend the bandits terrorising the northern region? This is because the government knows the bandits.
"The symbol on the costume I was wearing was the rising sun and that was what it was. I believe with my soul in the rising sun. From my geography class, I learnt that the sun rises from the East and sets in the West.
"Rising sun is about growth, you don't remain where you are forever. I told the soldier that even as a sergeant, your aim is to rise above that rank. Some of you who are Major-Generals today were once of lower ranks but you have risen. So, you should embrace the rising sun."