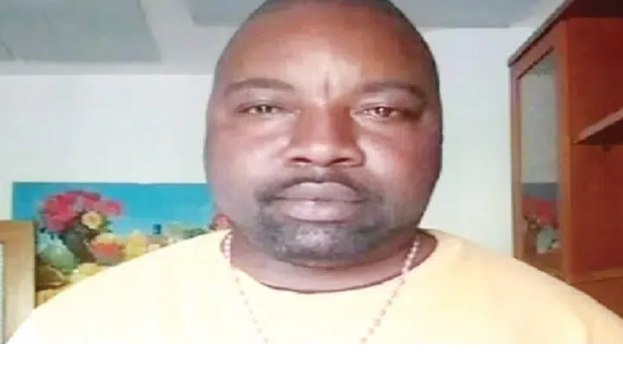 Foreign
Widow cries for justice after Italy-based husband was beaten to death
CITIZENS COMPASS– CHARITY Oriachi, the wife of an Italy-based businessman has cried for justice after her husband, Alika Ogorchukwu, was beaten to death on the streets of Italy.
The 39-year-old Nigerian businessman was allegedly beaten to death on Friday, 29 July, 2022, by an Italian man in Civitanova Marche city, located in the Province of Macerata, Marche Region of Italy.
Reports said the incident occured after a dispute over a woman.
Videos that surfaced online captured how the attack occurred in front of onlookers, who made little or no attempt to prevent the death.
However, in a recent development, Oricha, the wife of the deceased has cried for justice over the death of her husband.
"I need justice for my husband. That is what I want. I need justice. The pain is too much for me." she said amid tears.
The Nigerian Embassy in Rome, Italy, in a statement, condemned the killing, describing it as brutal.
The statement read: "His Excellency, Ambassador Mfawa Omini Abam has condemned the gruesome murder and has commiserated with Mrs Charity Oriachi, wife of the deceased, and the rest of his family.
"His Excellency has directed the provision of immediate consular assistance as appropriate. The embassy is currently collaborating with relevant Italian authorities to ensure justice is served and to provide succour to the family of the deceased."