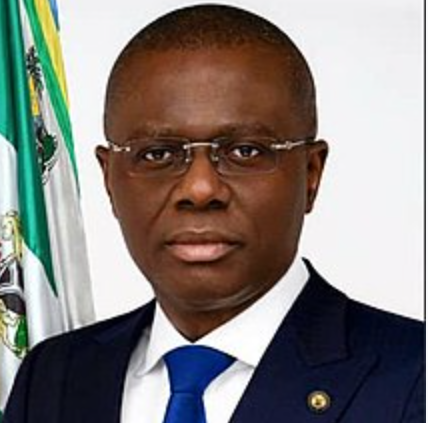 General News
Woman asks Sanwo-Olu to accept paternity of child born in Delta
Citizen COMPASS– Grace Moses, the alleged babymama who claims to have conceived a baby during a relationship with Babajide Sanwo-Olu in the eighties has appealed to the governor to accept the paternity of the child, Emmanuel Sanwo-Olu, in good faith.
The babymama appeared before a Delta State High Court sitting in Effurun, Uvwie Local Government Area of the State on Tuesday pleading with the Lagos State governor to acknowledge his paternity of Emmanuel Sanwo-Olu, their alleged love-child.
She spoke shortly after the court put the lawsuit initiated by Emmanuel Sanwo-Olu seeking to compel the Lagos involving the governor and her son, Emmanuel Sanwo-Olu, on hold, Grace Moses talked with reporters.
"I want Sanwo-Olu to come get his child, and that's my message to him. Baby is now an adult. He's making me nervous. I would not be alive now if it weren't for God".
The alleged babymama who claimed to have met Sanwo-Olu as a 19-year-old in 1995, said that because of the pregnancy and her mother's urge to get her out of the house while they waited for Sanwo-Olu to arrive, she was unable to attend school and Sanwo-Olu did not show up.
She claimed that at the time, that Sanwo-Olu was working with a building company at Ubogo Community in the Udu Local Government Area.
Grace Moses claimed that after they started dating, she became pregnant. She noted that the alleged Sanwo-Olu drove her to a hospital in Agbarho Community, Ughelli North Local Government Area, where an abortion was performed.
She claimed that a few days after the abortion they again had sex with her which led to the conception of a second child.
The woman said that Sanwo-Olu subsequently left her and left the state on the pretext that he had been transferred to work in Maiduguri, Borno State. According to her, Sanwo-Olu and members of his family abandoned her to handle the pregnancy and delivery of the child by herself.