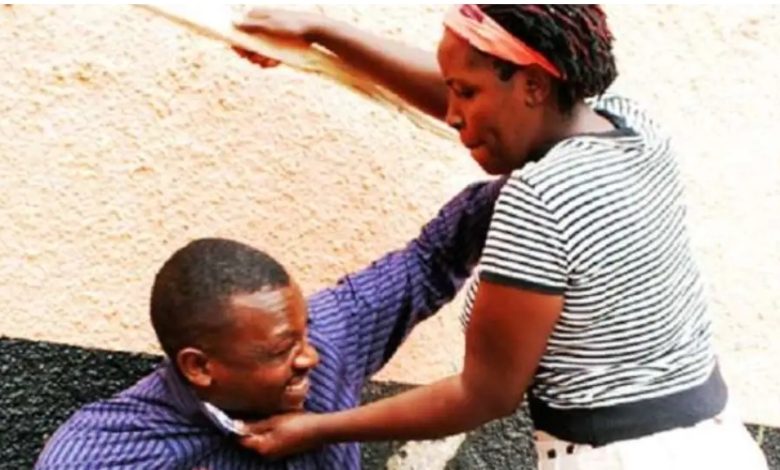 Community
Woman beats husband for questioning relationship with pastor
CITIZENS COMPASS —A middle-aged woman, yesterday, in Aba, Abia State allegedly beat up her husband for daring to question her relationship with her pastor living in their area.
The mother of three, who lives along Ukonu Street, off the Ajah-Ngwa Road area of Aba South, allegedly got angered when her spouse complained that the quantity and quality of food she takes to the pastor was better than what she dispenses at home.
Witnesses said the lady, a member of the pastor's church, was displeased with her husband's observation and reacted by slapping, pushing and holding him down on the ground before neighbours came to his rescue.
She was said to have threatened to move out of her matrimonial home, claiming that her spouse and neighbours were monitoring her activities and accusing her of acts she never engaged in.
An elderly man in the vicinity, who pleaded anonymity, said that the pastor, who lives and operates a new generation church in the area, had variously been rumoured to be flirting with young women, even in the presence of their spouses.
You see, though no one had come out openly to accuse this young pastor of taking his wife, rumours have been going on about the promiscuity, especially with female members of his church. He behaves as if nothing is happening, but we know that rumours do not circulate in vain. There must be truth in what we hear, because the way the woman beat up her husband and threatened to divorce him for questioning her behaviour shows something is between her and the pastor," he said of the Nigerian woman who was reported to have beaten her husband.
–Daily Sun