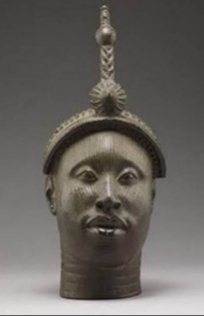 Community
Yoruba group hails FG, others over Sudan Returnees 
CITIZENS COMPASS – A Yoruba socio-cultural group, Yoruba Indigenes Foundation, (YIF), has extended its appreciation to the Federal Government of Nigeria, in its relentless efforts, in evacuating Nigerians, that were stranded in Sudan following the crisis rocking the country.
YIF President, Dr Olumide Aderibode, said this on Friday, in a statement signed by the group's Director of Communications and Strategies, Mr Sanjo Olawuyi. 
He specifically directed his appreciation message to: the outgoing President of Nigeria, Retired General Muhammadu Buhari; the President of Dangote Group, Alhaji Aliko Dangote; the Chairman/CEO of the Nigerians In Diaspora Commission, Hon. Abike Dabiri Erewa.
Others are the incumbent Permanent Secretary of the Federal Ministry of Humanitarian Affairs, Disaster Management and Social Development, Dr Nasir Gwarzo; the Minister of Foreign Affairs; the management of National Emergency Management Agency, (NEMA); the management of the Nigerian Commission for Refugees and Internally Displaced Persons and the management of Peace Airline Nigeria Ltd. 
He said if not because of the untiring initiatives and efforts of the personalities listed above, many Nigerians would still be entrapped and entangled in the Khartoum webs of war as we speak.
YIF President commended all the returnees and thanked God Almighty on their behalf. 
He said from experience, many Sudan returnees, have never witnessed that kind of turbulent and pandemonium situation in their life.
The President advised appropriate government agencies not to relent in their efforts, to also evacuate the 170 non-student Nigerians left behind in Sudan.
In conclusion, he advised the agencies not to adopt paper based means of identification, " because some of the entrapped Nigerians in Sudan, do not have International Passports or other means of paper identification.
He suggested the usage of alternative means of identification, such as tribal tonation and historical evidence, that will prove that they are genuine Nigerians based in Sudan.