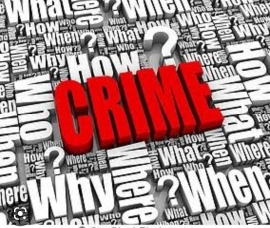 Crime
Armed robbers shoot soldier to death
CITIZENS COMPASS – Police in Edo State have confirmed that some armed robbers have shot a soldier to death. 
Spokesperson, Edo State Police Command, SP Chidi Nwabuzor, told newsmen on Thursday, August 24, 2023, that the robbery occurred at the First Eastern Circular and Akpakpaba Roads intersection in the State capital.
She said the soldier was shot dead by suspected armed robbers who attacked the patrol van conveying the soldier and two of his colleagues.
The patrol van said to be escorting another van loaded with "Ghana-Must-Go'' bags presumably loaded with cash.
Nwabuzor said an investigation to unravel the circumstances surrounding the attack was ongoing.
"Edo State Police Command can confirm that a soldier was killed in Benin on Wednesday. A good Nigerian reported the incident at the police station covering that neighbourhood.
"The hoodlums carted away `Ghana-Must-Go' bags believed to have been loaded with cash from the van.
"Since they were in their patrol vehicle, they should be armed. The assailants acted on information," Nwabuzor added.
An eyewitness told the News Agency of Nigeria (NAN) that the assailants, numbering four, drove in an unmarked Toyota Camry car against traffic flow as they headed toward army vehicle.
He said two of the assailants alighted from the vehicle and opened fire on the soldiers.
"The soldiers jumped out of the vehicle but one of them was hit by bullets and could not escape from the scene.
"Many people would have died if the soldiers had responded to the hail of bullets shot at them as the area is a busy spot for business activities,'' the witness said.
–NAN