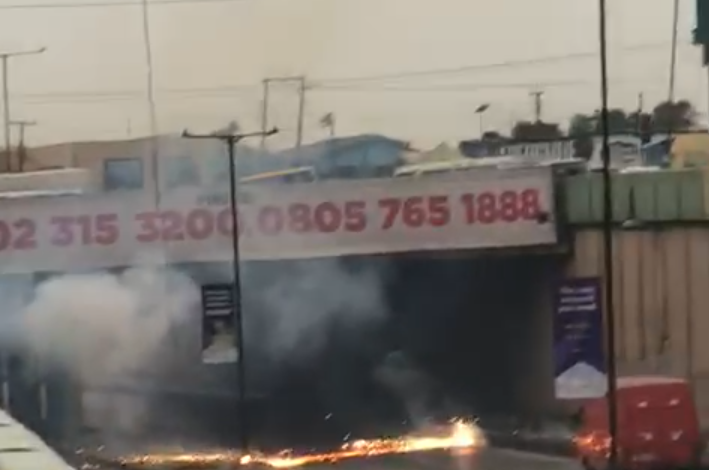 THERE was commotion in the Maryland area of Lagos State on Tuesday night following a fire incident in the area.
It was gathered that the fire incident started from an electricity pole close to the Independence bridge.
Citizens Compass gathered that the incident affected free flow of traffic in the area as passengers, residents and passers-by scampered to safety.
However, no life was lost or property destroyed.
Meanwhile, the National Emergency Management Agency NEMA, who allayed the fears of members of the public said the fire was promptly attended to.
NEMA Lagos Territorial Office Coordinator, Ibrahim Farinloye disclosed this in a statement on Wednesday morning, 
"The public is hereby assured that the viral video going round this morning actually occurred yesterday night and was handled immediately.
"The traffic flow was clear and going on smoothly since yesterday.
"It is surprising to see distress alert on the same issue.
"The Ikeja Electric Distribution Company IKEDC, had been contacted to rectify the issue.
"A high tension cable fell on the ground and caused sparkling and spread to Underbridge Street light. There is no cause for alarm since yesterday."