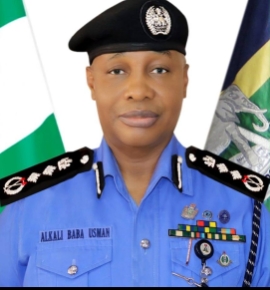 CITIZENSCOMPASS – 24 hours after he was replaced by deputy, the immediate past Inspector General of Police, Usman Alkali, said he habours no ill feelings about his removal from the position following his compulsory retirement by President Bola Tinubu.
He said this onl Tuesday after handing over to his deputy. 
Recall that President Tinubu ordered the replacement if all Service Chiefs including Alkali on Monday, June 19, 2023, His deputy, Kayode Egbetokun, has since taken over from him. 
It's a stage, you come, you work, and you go. I'm happy I am handing over to somebody I know that will carry the mantle of leadership from where I have stopped,"
he said.
When asked how much he knows about his successor, Mr Alkali said: "We grew up in the job, we grew up together, I was his boss at a time or even when I was IG. He worked under me twice, we've been working together and I know how he can go ahead to champion the course of the police from where I stopped. 
"Now I have just been decorated and I am looking forward to taking over tomorrow morning by 11 a.m. I really can't describe how I feel presently, but if I have to tell you anything, I will tell you that right now I feel like a Tiger inside of me ready to chase away all the criminals in Nigeria. And some other time, I felt like a lion in me ready to devour all the internal enemies of Nigeria. That's my feeling right now."