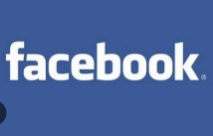 CITIZENS COMPASS – Federal Government of Nigeria has sued Meta, owners of social network, Facebook and its agent AT3 Resources Limited, for N30 billion.
The suit was instituted by the government through the Advertising Regulatory Council of Nigeria (ARCON). 
The top regulatory body in the suit before the Federal High Court, Abuja Judicial Division accused Meta of alleged breach of advertisement regulations and exposure of various advertisements targeted at the Nigerian market through Facebook and Instagram.
ARCON said Meta was doing without approval, a practice it said was illegal, unlawful, and a violation of the country's current advertising laws.
The court's approval was in pursuant to an application filed by the regulatory body in a pending N30 billion suit against Meta over violation of extant advertising laws of Nigeria in October 2022.
Judgement will be served at Meta' coorporate headquarters, which also owns Instagram, Messenger, WhatsApp and other platforms.