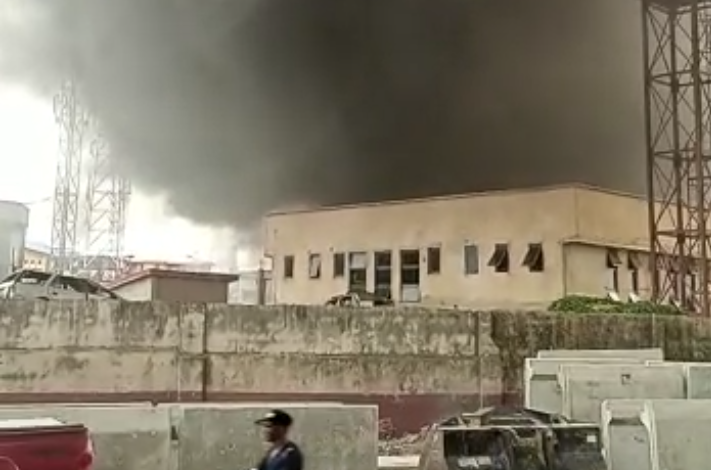 EMERGENCY responders in Lagos State and the federal level have responded to a fire outbreak which engulfed a building at Sura area of Lagos.
The incident occured at about 5.30pm though the cause could not be ascertained at press time.
An eyewitness, Muritala Oyamakin who was repairing his vehicle in the area at that time raised the alarm which attracted the public.
The building in question was said to be an abandoned school by name, Jamatul Islamiyah Primary said to have been abandoned but little kids play there while livestock sellers also keep their animals there.
It could not be established if combustible materials were stored in the building but the incident was said to have caused panic among residents.
Lagos State Coordinator, National Emergency Management Agency (NEMA), Ibrahim Farinloye said the fire had been completely pit out. He said, " Until investigation is concluded the cause of the fire cannot be ascertained or unravelled.
"Fire service are currently working on it,"