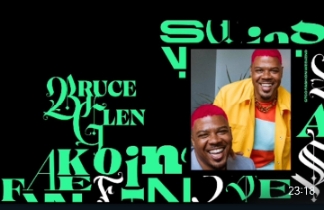 Entertainment
GTCO Fashion Weekend 2023: Celebrating style, innovation,  creativity
CITIZENS COMPASS —The highly anticipated GTCO Fashion Weekend is set to take centre stage this weekend, bringing together the world of fashion, style, and creativity in a show of unparalleled glamour.
Organized by the renowned Guaranty Trust Holding Company Plc, the GTCO Fashion Weekend has become a hallmark event in both the local and global fashion calendar. This year's edition promises to offer a valuable opportunity for hundreds of local fashion enterprises to tap into new markets, and position themselves for sustained growth.
In addition, the 2023 GTCO Fashion Weekend will feature a series of masterclasses led by esteemed experts from the fashion industry. These masterclasses, made for entrepreneurs and fashion enthusiasts, will provide valuable insights into building and sustaining fashion brands in the present and future. The event will also maintain the highly anticipated Runway Show, showcasing a curated collection of bold and captivating fashion statements by Africa's finest alongside global brands.
Here are some of the designers to look out for this weekend: –
DUABA SERWA
Duaba Serwa is renowned for creating luxurious style lines that cater to the woman who prefers understatements. Duaba's garments are made for comfort and simplicity, with harmonious lines reinforced by a bold palette of colours and fine materials. Duaba Serwa has become synonymous with origami folds, triangular pleating and smock work made from luxurious silks and handwoven fabrics, tie-dyes and batiks. A dress by Duaba Serwa was worn by Michaela Coel on the cover of Vanity Fair's Annual Hollywood issue in February 2021, which reiterated what the Duaba Serwa brand embodies: Slow Fashion, Sustainably Made, High-End. The global textiles juggernaut VLISCO handpicked Duaba Serwa to design a collection for their quarterly international campaign. The work was so well received, Duaba designed the subsequent 2 collections for them. The culmination of years of consistent work happened in 2022 when Duaba co-created a gown with academy award winning actres Lupita Nyongo for Ms Tina Knowles's wearable Art Gala.
TORLOWEl
TORLOWEl, a luxury ready-to-wear brand with a lingerie-inspired touch was founded by Patience when she embarked on her journey in 2006 in Brussels, founding Patience Torlowei BVBA, specializing in bridal wear. Within two years, the brand was supplying wedding and cocktail dresses to six European countries, all crafted in her Belgian garage. Recognizing a need for wedding lingerie, in 2008, TORLOWEI expanded its offerings. Fast forward to 2014, Patience's masterpiece, "The Esther dress," joined the Smithsonian Institution's permanent collection in Washington DC, making history as the first couture piece from the National Museum of African Art. TORLOWEI's creations have adorned dignitaries like Ghanaian First Lady, Mrs. Rebecca Akufo-Addo, and notable figures such as DJ Cuppy Otedola, Naomi Campbell, and many more. This trailblazing brand became the first black-owned label in Harrods' lingerie section and is also available at McMullen in California.
BRUCE AND GLEN
Bruce and Glen share a lifelong love for fashion, even before they knew what to call it. Their formal journey into the world of fashion started at Albright College in Reading, Pennsylvania. Here, they delved into the business of fashion, discovering the fundamentals of merchandising, the concept that the fashion figure is 9 heads tall, and the art of pattern drafting. Glen specialized in fashion merchandising and business marketing, while Bruce pursued his passion for fashion design.Their resume boasts the creation and launch of celebrity brands for icons like Beyonce, Nicki Minaj, Trey Songz, and Diddy. In 2019, they pivoted their focus towards accessories, crafting an impressive bag collection that soared in popularity, especially during the pandemic.Then, in 2021, they introduced a sustainable clothing line that outshone even the handbags that initially defined their business.Their collections are bold, vibrant, and inclusive, sparking conversations and inviting everyone to be part of their fashion journey.Get ready to be amazed by their ever-colorful collections on display at their runway show.
SUKEINA
SUKEINA, a Parsons School of Design graduate, started his journey at Sonia Rykiel in Paris, later becoming the Visual Director in New York. After valuable experiences with Sonia Rykiel and Christian Lacroix, he established his own fashion house, SUKEINA, in 2012, named after his late mother, symbolizing "bright light." His passion for making women feel special and his unique worldview have shaped his progressive, innovative, and powerful yet elegant fashion. With a history of putting on stunning shows at GTCO Fashion Weekend, get ready for another unforgettable experience this year!
THEOPHILIO
Theophilio is a fashion brand founded by Jamaican-American designer Edvin Thompson. The brand is known for its bold and contemporary designs that often incorporate elements of Jamaican and Caribbean culture. Theophilio has gained recognition for its vibrant and expressive approach to fashion, celebrating the designer's Jamaican heritage and exploring themes related to identity and self-expression. Thompson's commitment to sustainability is evident in the brand's thoughtfully curated collection, featuring items like flared leather trousers, relaxed denim, intricately printed T-shirts, crochet dresses, and vibrant mesh tops, all crafted from conscientiously sourced materials.
LOZA MALÉOMBHO
Loza Maléombho, born in Brazil and raised between Côte d'Ivoire and the United States, Loza started designing at the age of 13. She earned a Bachelor of Fine Arts in Animation from the University of the Arts of Philadelphia in 2006.After interning with top fashion designers in New York City, she established her own brand in 2009. Now based in Côte d'Ivoire, Loza Maléombho's fashion blends traditional African aesthetics with contemporary style.