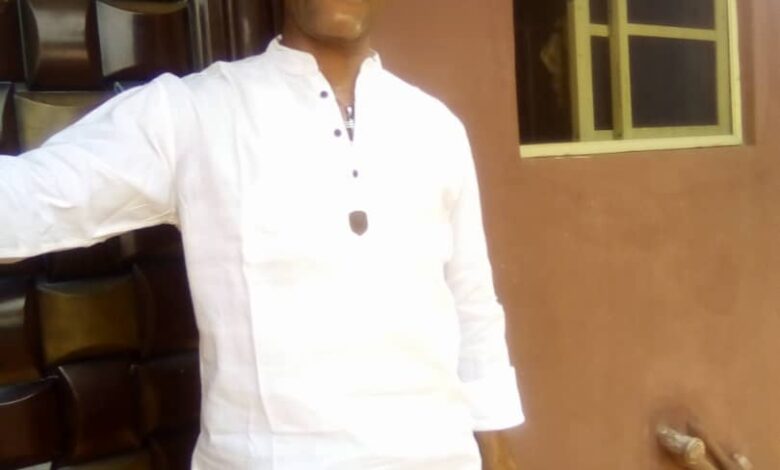 By Ade Oye
A pregnant widow Mrs Rose Etunmise has cried out for justice over the death of her husband Ifeanyi Etunmise who was gruesomely murdered by some suspected hoodlums at Oke-eletu community in Ijede, Lagos state.
She said the deceased a domestic staff to a Chairmanship aspirant of All Progressive Congress (APC) in Ijede Local Council Development Area (LCDA), Oluwatosin Onamade, was allegedly shot dead recently.
The 31 years old widow, while narrating her ordeal said on that fateful day, she received the information about her husband's death via telephone at about 7pm on the fateful day from through her friend.
It was gathered that dozens of suspected hoodlums allegedly invaded the office of the Chairmanship aspirant and vandalised it shooting sporadically.
The widow who spoke with Citizens Compass in her apartment at Oke-Eletu, Ijede area of Ikorodu, said she could not see her husband's corpse as the assailants were said to have thrown it away after the dasdardly act.
"At about 7.30 in the evening, my landlady called me and broke the news of my death husband to me through a friend.
" After the conversation, people started persuading me to take heart and that was when it dawn on me that my husband is no more.
"I want justice to be done, I am pregnant and about to deliver, Nigerians and Lagos State Commissioner of Police should come to my rescue.

"The CP should not allow me to suffer this injustice because my husband has gone for ever," she said.
According to her, the 54-years-old Ifeanyi from Delta State was a driver before the work stopped and he became a domestic staff due to financial crisis in the family unfortunately he was gruesomely murdered by some suspected hoodlums.
She said that the hoodlums invaded the office of Ijede Local Council Development Area (LCDA) chairmanship aspirant, Oluwatosin Onamade, located beside Western Cemetery, in Abule-Eko axis of Ijede in Ikorodu.
The hoodlums were reported to have also injured the aspirant's younger brother, 38 years old Oluwafemi Onamade who is currently under medical attention at an undisclosed hospital.
The widow appealed to well meaning Nigerians and the CP to bail her out of her predicament. She said,
"My husband was a driver who became a domestic staff to the Chairmanship aspirant due to financial constraint.
We slept together the previous day and he left in the morning, he returned at about 4pm to take his bath, cleaned up and told me he was going to the aspirant's office and that is all, that is the last discussion we had together,"she said.