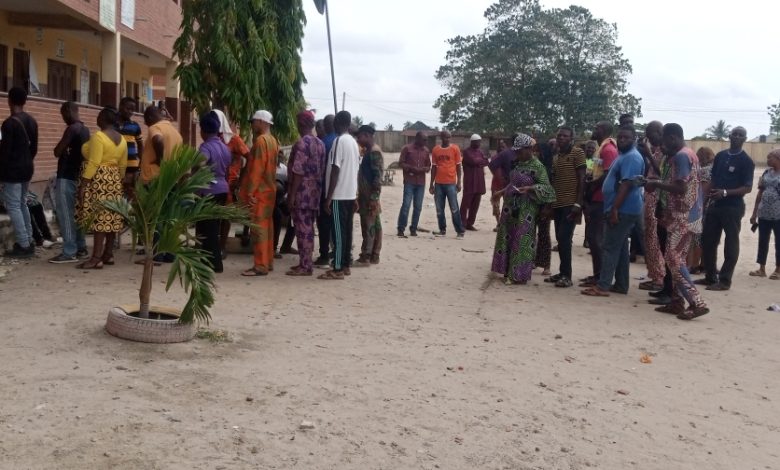 Politics
Ikorodu residents commend INEC for early deployment of materials to polling units
By Abimbola Joseph, LAGOS
CITIZENS COMPASS– RESIDENTS of Ikorodu have commended the Independent National Electoral Commission(INEC) for the early deployment of staff and electoral materials to polling units in the area.
They made the commendation at polling unit 011 Aga/Ijomu area of Ikorodu in Lagos, where Sen. Mukahil Abiru cast his vote during the Governorship and House of Assembly elections on Saturday, March 18, 2023.
One of the residents, Mrs Wuraola Shokunbi, applauded INEC for correcting the challenges experienced during the presidential election for late arrival of election materials which denied many people in exercising their franchise.
"Many of us got to the polling unit very early today and not too long the INEC officials got to the our ur thplace.
"INEC has done better this time around compared to the presidential election when materials was deployed to us very late," she said.
Also Wale Aleje, commended INEC for improving on their last adding that it would enable them to record more numbers of vite at that polling unit.
"We are happy now that materials came early, as you can see people has commence voting,"he said
Also, Mr Saheed Adebanjo, express delight at Inec for early arrival of materials and urged them to maintain it for future election.