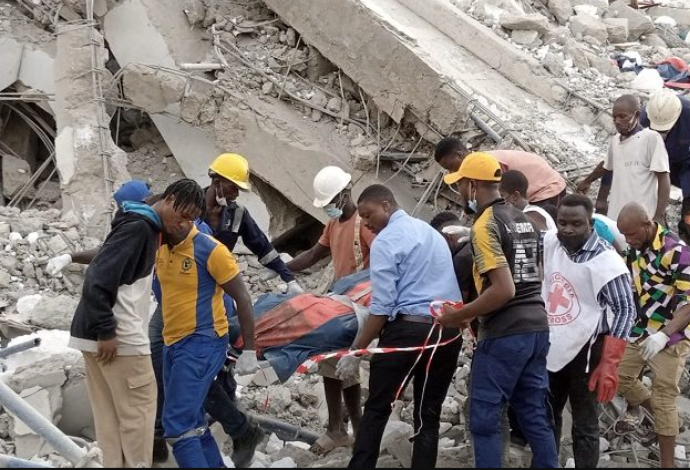 General News
Ikoyi building collapse: Lagos Assembly urges Sanwo-Olu to compensate affected families
THE Lagos State House of Assembly on Monday, urged the state governor,  Babajide Sanwo-Olu to initiate plans for compensation of the affected  families of the 21-storey building that collapsed at Gerrard Road, Ikoyi on Monday, November 1, 2021.
The House also called on the Governor to direct the relevant agencies to ensure that all requirements for buildings as stipulated in extant laws of the State are strictly adhered to.
The House thereafter mandated the House Committee on Physical Planning and Urban Development to invite the Commissioner for Physical Planning and Urban Development, Dr Idris Salako as well as other agencies saddled with the responsibilities of issuing approval, monitoring of construction and project development with a view to ascertaining the level of compliance with the extant laws and regulations relating to buildings in the state.
The Speaker of the House, Rt. Hon. Mudashiru Obasa, who reacted to the motion said that it was an unfortunate development given the loss of lives and economic woes, adding that it was a disastrous incident.
"We should exercise patience before passing comment until the findings of the committee looking into it unravels the cause.