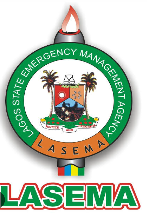 Community
LASEMA records 5,497 incidents in four years
...Alimosho, Ikeja, Oshodi top list
CITIZENS COMPASS -THE Permanent Secretary, Lagos State Emergency Management Agency (LASEMA), Dr Olufemi Oke-Osanyintolu says the agency responded to 5,497 emergencies within a space of four years.
In his analysis on Tuesday, January 17, 2023, he said collated results revealed that LASEMA attended to 1,029 incidents in Year 2019, 1,043 incidents in Year 2020, 1,743 incidents in Year 2021 and 1,682 incidents in
Year 2022.
In Year 2022, out of the 1,682 incidents LASEMA attended to, 165 incidents occurred in January, 155 incidents in February, 148 incidents in March, 107 incidents in April, 160 incidents in May, and 112 incidents in June during the first half of the year.
According to the Permanent Secretary, In second half of Year 2022, the Agency responded to 126 incidents in July, 140 in August, 148 incidents in September, 141 in October, 124 in November and 156 incidents in December as at 31st December of 2022.
Final data for Y2022 revealed that the highest number of incidents in a month was recorded in January 2022 with 165 incidents, while the least number of incidents occurred in April 2022 when data recorded 107 incidents.
On the part of the 20 LGs, Data revealed that Alimosho LG recorded the highest with response to 239 incidents in 12 months, while Ikeja LG recorded the second highest with 200 incidents and Oshodi/Isolo LG recording the third highest number with 165 incidents
in 2022. "These communities would benefit from additional advocacy programmes..
"Our action plan for 2023 is taking all these into account and remains dynamic to address the evolving needs of 22 million Lagosians.
"We will not relent in our efforts "