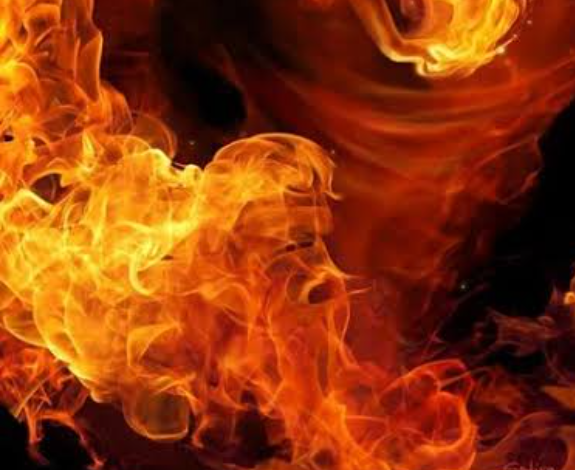 A MAN who passed off as a mad man but was allegedly an agent for ritualists has been set ablaze in the Ughelli area of Delta State allegedly leaving behind a N12 million bank balance in his account.
Sources said that the incident happened on Thursday after he was lynched at the Primary School axis of Otovwodo Community. The man who passed off as a mad man drew suspicions after he was allegedly seen making calls to an unknown person concerning the delivery of human parts.
The suspicion was further enhanced when the phone the man was using was said to be a high-end android phone with which he used in giving specific instructions to the fellow on the other end.
The supposedly mad man on discovering that he was being watched immediately removed the SIM card in the phone and swallowed it.
He then took to his heels but was immediately pursued by a mob which apprehended him.
Remarkably, the mob was shocked to have discovered that the "mad man" was the same suspect arrested and handed over to the police about two weeks ago and in fury, set him ablaze.
It was also alleged that the mad man had about N12 million in his bank account and had bailed himself from police custody for about N500,000 and he was set ablaze to ensure that he is not seen in the public again.