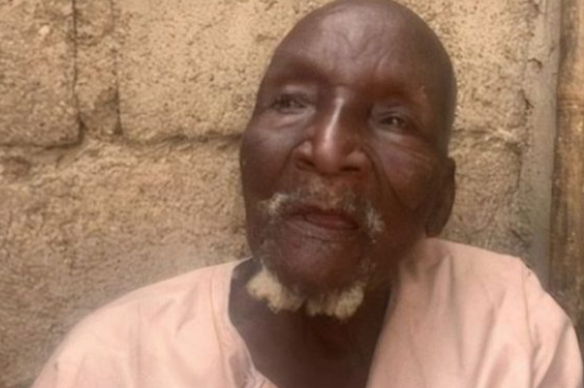 General News
Man, 86, returns home after 'missing'  for 60 years
An 86-year-old man Sa'idu Abdullahi has reappeared at Daka Tsalle town in Kano State after being away from home for over 60 years
Mr Abdullahi who left the town years before Nigeria's independence in 1960 had neither married any wife nor had children.
It was gathered that Kano had not become a state as at the time he left home.
Abdullahi left the town when Emir Abdullahi Bayero (grandfather of the current emir) was on the throne in Kano before his death in 1953.
The octogenarian said he left the town in search of greener pasture and found his way to Ibadan, Oyo State capital where his uncle had moved to few years before him.
"my Initial  plan was to return to my town before Nigeria's independence unfortunately it did not work out," he said.
Relatives and well-wishers were gathered to see Abdullahi at the time he visited the family house.
Many of the relatives said they thought he died many years ago as they were young when their parents told them about him.
Some grandchildren of his brothers said their grand uncle's story was extraordinary.
Abdullahi also said that at the time he left the town,  kolanut trade was in vogue and that his mission was to enter the business and make money.
His family said what amazed them was that all these years he did not forget Hausa Language and his senses remain intact.
Source: BBC.