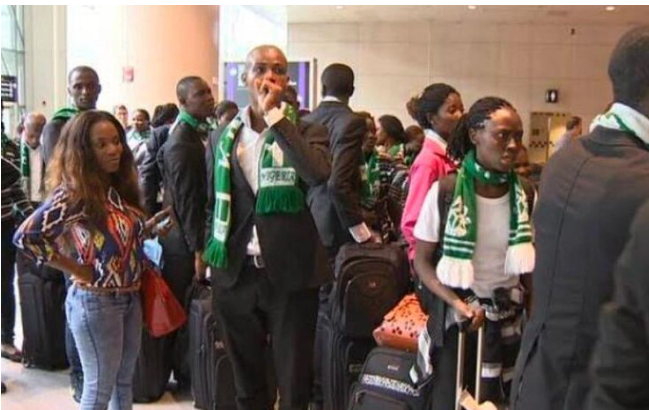 THE second set of Nigerians that fled from Ukraine arrived at the Nnamdi Azikwe International Airport Abuja Friday evening aboard an Air Peace flight.
The flight carrying the Returnees touched down at the airport, at exactly 6:35 pm.
Abdur-Rahman Balogun, Jead, Media and Public Relations Unit, Nigerians in Diaspora Commission (NIDCOM), confirmed the arrival of the second batch.