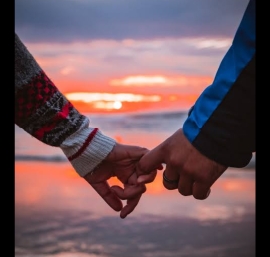 Community
Man dies after marathon sex with lover
CITIZENS COMPASS – A barber, Otubong, reportedly died in the Mile 2 area of Port Harcourt, Rivers State, on Friday, following an alleged marathon sex with his lover.
It was gathered that the man was seen on Thursday evening taking the lady into his room in the densely populated area.
Reports had it that the middle-aged man had taken some sex-enhancement drugs, including alcoholic liquor.
But on Friday morning, one of his neighbours who went to check on him found his door opened.
The neighbour said, "It was early this morning (Friday) that one of his neighbours went to his house to collect something and saw that the door was open.
"He said after knocking and calling his name without a response that he decided to go and see the man.
"So he shouted and immediately rushed out and I informed other residents of what he saw. People now came, took him, and went to report the matter to the police."
Meanwhile, a police source informed our correspondent that two black bullet drinks, two packs of tramadol and another sex-enhancing drug were discovered in his room.
The incident attracted residents from nearby streets, who thronged out to confirm what they heard before the matter was reported to the Azikiwe Police in Port Harcourt.
Spokesperson, Rivers Police Command, Grace Iringe-Koko, could not be reached for comments on the report of the casualty from the marathon sex, as her mobile telephone rang out without a response.
Iringe-Koko, a superintendent of police, had neither returned the call nor replied to a text message sent to her as of the time of filing this report