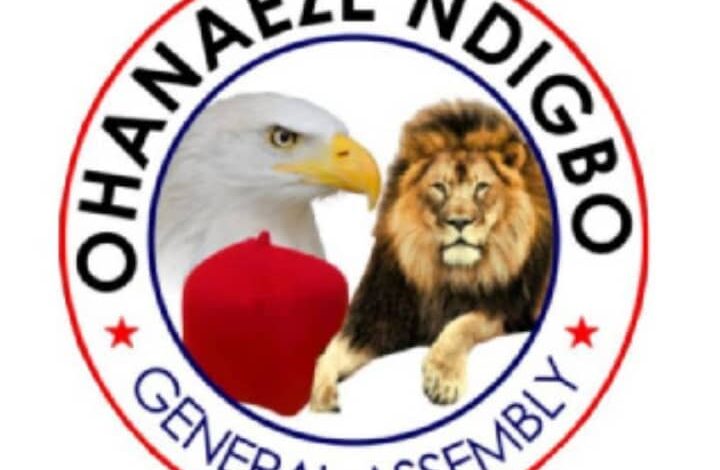 General News
Islam
Ohanaeze Ndigbo calls for unity of Nigeria, salutes Muslims at Eid-Ul-Adha
THE Igbo social cultural group, Ohanaeze Ndigbo General Assembly Worldwide, has called for the unity of Nigeria just as it congratulated Muslims across the country on the occasion of 2021 Eid-ul-Adha.
According to a statement signed by
the Director General, Strategic Planning and Implementations
Ohanaeze Ndigbo General Assembly Worldwide, Amb. Tony Obizoba, the group recalled the reason for the animal slaughtering festival, which dates back to the sacrifice and endurance of Prophet Ibrahim, which was to offer his only son, Ismail, who, together with his mother, Hajar, submitted along with Ibrahim to fulfil the will of Allah.
It said that sacrifice of the righteous family is a great lesson for Nigerian leaders and the led.
The Ohanaeze Ndigbo urged Muslim faithful to apply the lessons of the reason of Eid-ul-Adha in their day-to-day lives as state leaders and the led, adding that,
"If we as a people can develop a spirit of sacrifice, we will have no difficulty understanding what our problems are and be able to move on together with process of transformation enbarked upon by government."
It seizes the Sallah message to appreciate the effort of the Federal Government so far at tackling insecurity across regions and promises its continued support and cooperation with any effort of state to make Nigeria a nation of our dream.