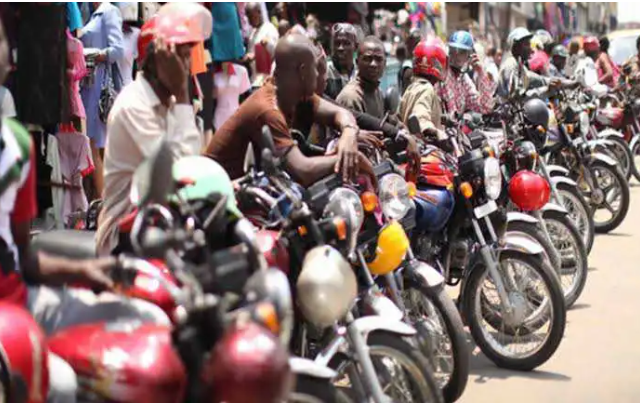 CITIZENS COMPASS– A commercial motorcyclist has been reported dead while some occupants of a mini bus (Korope), were injured during an autocrash which occurred on Igbogbo/Baiyeku Road in Ikorodu Division, Lagos State.
The incident occurred at about 2pm, between Federal and Ilado bus-stops, on Friday, November 4, 2022 after a downpour in Ikorodu.
The bus was said to have taken off from Benson, Ikorodu heading for Baiyeku when the accident occurred.
The accident was said to have involved a commercial motorcycle popularly known as Okada whose rider was trying to overtake the mini bus and this led to a summersault by the bus.
An eye witness Bisiriyu Oladimeji said he was among the sympathisers who arrived the scene early.
According to him, the rider suffered broken legs due to the impact of the accident.
Narrating the incident to Citizens Compass, he said, "all occupants of the bus including the driver were seriously injured while the bus was seriously damaged.
"It landed on a female occupant who we thought had lost her life to the incident but by the time we removed the bus from the scene, we discovered she was alive and was rescued to a nearby hospital alongside other victims.
"Family and friends of the victims rushed to the hospital after distress calls only to realise that the victims could not get enough medical attention and they sought for transfer to the General Hospital, Ikorodu.
"The motorcyclist later died but other victims are currently undergoing medical treatment."
Another eye witness, Adejare Ajani said the rate of accident in that axis should be looked into by appropriate authorities.
He said some avoidable accidents had occurred same spot in recent past.
As at the time if compiling this report, there were blood stains at the scene.
It was learnt that some of the victims may require surgeries in the cause of medical treatment.