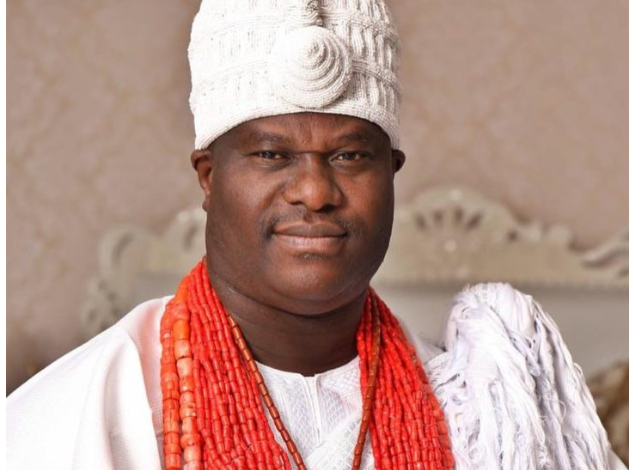 CITIZENS COMPASS– SEVEN months after his wife Silekunola Naomi walked out of her marriage, Oba Enitan Adeyeye Ogunwusi, the Ooni of Ife, is set to remarry.
The new wife is said to be an Oil and Gas executive named Mariam Anako.
This will be Ooni's fourth official marriage. He has been single since his former wife, Prophetess Silekunola Naomi left him in December 2021.
The union produced a son, Tadenikawo, who celebrated his first birthday in November 2021 before Naomi left the monarch.
Palace sources revealed that the family introduction has already taken place and Ooni's new in-laws have met with the monarch one-on-one.
The ceremony which was held on February 19, 2022, was privately done and lacked fanfare since the monarch didn't want any preying eyes of the media.
She is from the Ebira ethnic group in Kogi State.Anako's parents are based in Ilorin.
Mariam lost her father at a tender age and was brought up in the home of the former IGP Mohammed Dikko Abubakar who reigned as the boss of the Nigerian Police between (2012 to 2014). MD Abubakar as he is known, is the in-law of Africa's wealthiest man—Alhaji Aliko Dangote.
The Ooni's new mother-in-law is a retired police officer.