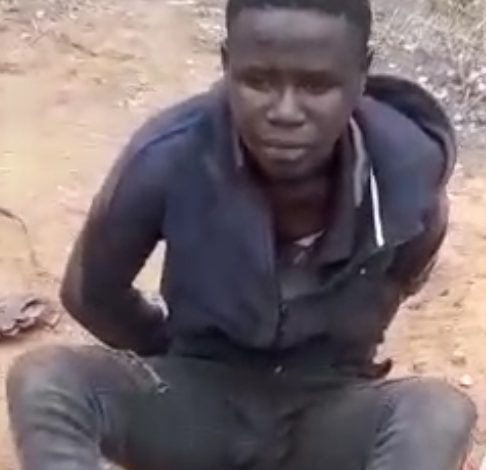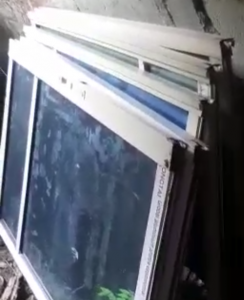 CITIZENS COMPASS – SOME brave residents in Macaulay, Igbogbo/Baiyeku in Ikorodu, Lagos State, have apprehended a male scavenger for allegedly stealing some aluminum house window frames in the area.
The incident occurred at about 10.30am, on Monday, August 29, 2022 in one of the CDAs along Renecon Road. 
According to eye witnesses' account, the scavenger was initially spotted doing scavenging activities in the area but residents later became suspicious of his moves and they positioned themselves for the outcome. 
Narrating the incident to Citizens Compass, one of the residents, Nifemi Olatile said the scavenger was later seen jump into a walled compound, cut the burglary and accessed an uncompleted building where some aluminium frames were kept.
The owner of the building was said to be unavailable when the incident occurred.
The suspect was caught gathering the aluminium frames and some windows and was about carting them away when the alarm was raised. 
Immediately, neighbours were attracted to the scene, all the items were recovered and the suspect was shown the way out of the community." 
Another resident, Pius Chinwe, said the incident has prompted some community development associations in the area to restrict scavengers' activities. 
A video made available to our Correspondent revealed the suspect sitting on bare floor with some of the stolen items as residents gathered around him.
Some community leaders who spoke with Citizens Compass said security will be beefed up in the areas.
A local vigilance team in the area said they were closely monitoring the event of things.