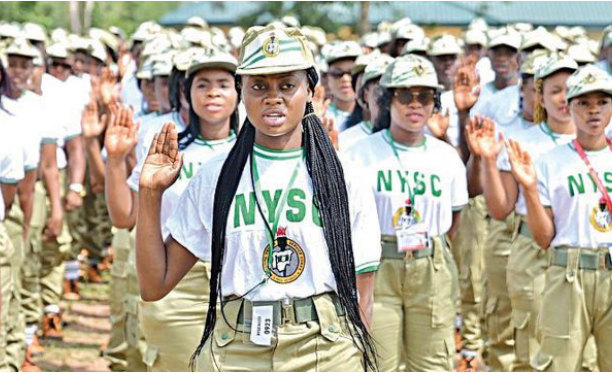 General News
Sit-at-Home : NYSC members vow to withdraw from Anambra elections
SOME members of National Youth Service Corps, NYSC, in Anambra State have vowed to steer clear of the forthcoming governorship election over constant threats from members of the Indigenous People of Biafra, IPOB.
The Independent National Electoral Commission, INEC, often relies on corps members for the conduct of elections in all parts of the country.
They are often used as Presiding Officers, PO, and Assistant Presiding Officers, APO 1, 2 and 3 in most polling units during elections.
But sequel to the tension currently rocking Anambra State following moves by IPOB to halt the election, some corps members serving in some local government areas of the state, said they are not interested in taking part in the November 6 election.
IPOB had declared a sit-at-home in order to halt the election, insisting that the Southeastern region does not need any election. It stressed that the Federal Government must call for a referendum which would determine the corporate existence of the country.
According to media reports, IPOB members are also angered by the continuous incarceration of its leader, Mazi Nnamdi Kanu who has been in
the custody of the Department of State Services, DSS, since June 2021 following his rearrest from an undisclosed country.
IPOB Spokesperson, Emma Powerful had in a statement vowed to commence one-week sit-at-home a day to the election if Kanu remains in the DSS custody.
A corps member somply identified as Ochanya, serving in Anaocha Local Government Area of the state, expressed fear of attack on the election day, saying the recent killings in the state birthed by the IPOB's sit-at-home, shows the potency of their threats.
According to her, many corps members in the local government have vowed to shun the election despite the assurances by security agencies to ensure that the election is crisis-free.
She said, "I don't want to die. My life is very important to my family. We have all witnessed the wrath of IPOB while they were trying to enforce the Monday sit-at-home. Many residents here have lost their lives because they violated the order.