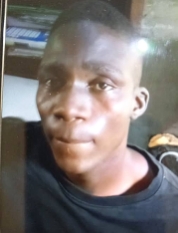 Community
So-Safe apprehends fake Army officer in Ogun 
CITIZENS COMPASS —The Ogun State Community, Social Orientation and Safety Corps codenamed So-Safe Corps has apprehended Sanni Alhaji Ayuba for using fake military ID Cards and insignia to disrupt the arrest of some suspected cultists in the State.
According to a press release issued from the Office of the State Commander of the Corps, Commander (Dr.) Soji Ganzallo through the office of the Director of Information and Public Relations of the Corps, Assistant Commander Moruf Yusuf, condemned the act of impersonation aimed at tarnishing the reputation of the military as the imposter forcefully intervened to stop the arrest of some wanted cultists at Adigbe, Opako in Obafemi Owode Local Government Area of Ogun State. 
The statement revealed further that the officers attached to the Directorate of Operation of the Corps under ACC Adesina Adedamola deployed his team to get the suspected cult boys arrested at the location, and they captured two of them and handcuffed them, but to the Corps dismay, Sanni Alhaji Ayuba who was at the scene flashed a military Identity Card and stop the Officers from performing their saddled security duties and the suspects were hijacked while they escaped with handcuff.
Ganzallo further said that Sanni Alhaji Ayuba with two other accomplices who claimed to be "Naval Officers" left the scene in a hurry and the Officers of the Corps handled the matter with excellent professionalism.
He further revealed that the suspected fake military man was later arrested and thoroughly investigated, while the other two accomplices who claimed to be Naval Officers, escaped arrest.
The Commander noted that the suspect confessed to having been impersonating a "military officer". 
Exhibits found with the suspect are;
Army Camouflage Scarf, fake Army ID Card, Jack Knife, itel phone, ATM Cards, WASSCE ID Card, Dog Chain with arms pendants, wrist watch, glasses and earpiece 
The suspected impersonator and the exhibits had been transferred to Nigeria Police Force, Criminal Intelligence, Investigation Department (CIID),State Headquarter, Eleweran, Abeokuta for further investigation and likely prosecution.