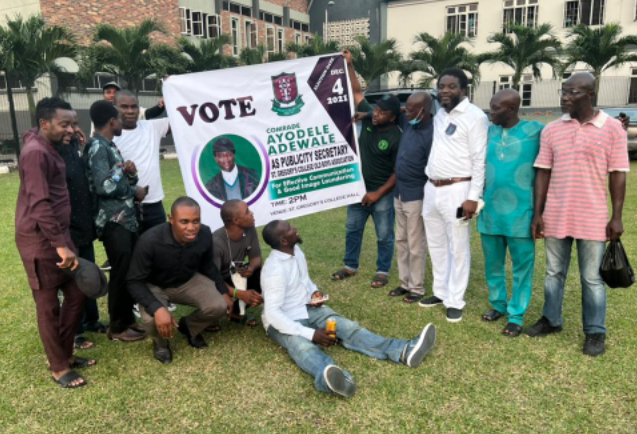 THE St. Gregory's College Old Boys Association has elected a new set of leaders to paddle it affairs for the next regime.
The election took place during the association's Annual General Meeting (AGM), on Saturday December 4, 2021.
Before the commencement of the election, the activity reports of the association in the past one year were presented, deliberated upon and adopted.
The President of the Association, retired Justice Adeniyi Ademola gave an account of his administration in the last one year which captured programmes and projects carried out by the association and future plans for the development of the college.
A new set of executive members is elected every 3 years, except for the position of President which is a single term of 6 years.
The election was conducted by Mr J Olusola Macgregor, a Trustee, ably assisted by Mr Akin Ajayi, a Patron of the Association.
Most elective positions were returned unopposed except for the offices of 1st Vice President and Publicity Secretary.
The outcome of the elections saw Mr Anthony Epelle emerging as the 1st Vice President while Publicity Secretary was Comrade Adewale.
Others were:
Hon. Justice A. A. Ademola (Rtd.),  President, Mr Babalola Obilana – 2nd Vice President, Mr Ben Grant – General Secretary, Mr Anthony Akpala – Asst. General Secretary and Mr Francis Medessou  as Treasurer.
Also, Mr Babatunde Abozos  as Financial Secretary,  Comrade Ayodele Adewale as Publicity Secretary and Mr Goke Atiba as Social Secretary among others.
Over 120 members were in attendance.