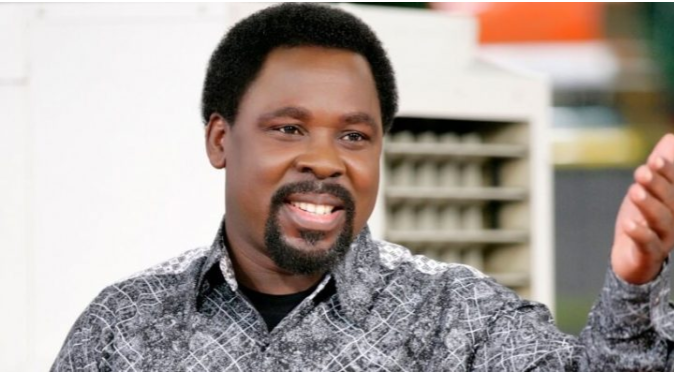 Religion
TB Joshua pronounced dead, as Fani-Kayode debunks news
The pastor of Synagogue Church of All Nations in Ikotun/Egbe area of Lagos, Prophet TB Joshua is dead.
He died at the age of 57.
A statement issued by the Facebook page of the church titled, 'Prophet TB Joshua – June 12th 1963 to June 5th 2021,' announced the passing away of the pastor in the early hours of Sunday.
The cause of his death could not be ascertained at press time but sources in the church said he died after a church programme.
The statement said the pastor spent his last moment on earth in the service of God.
"On Saturday 5th June 2021, Prophet TB Joshua spoke during the Emmanuel TV Partners Meeting: "Time for everything – time to come here for prayer and time to return home after the service."
"God has taken His servant Prophet TB Joshua home – as it should be by divine will. His last moments on earth were spent in the service of God. This is what he was born for, lived for and died for.
However,  this has been disputed by his friend, former aviation minister, Femi Fani-Kayode.
He said, "The story that is being peddled around by some fake news merchants that my dearest friend and brother, Prophet T.B. Joshua of SCOAN, is dead is FALSE!
"It is FAKE NEWS in its most hideous form. The Prophet is alive and well and he shall live long and prosper. Glory hallelujah!," he said.
Joshua is a Nigerian charismatic pastor, televangelist and philanthropist. He is the leader and founder of The Synagogue, Church of All Nations, a Christian megachurch that runs the Emmanuel TV television station from Lagos.
Meanwhile, the Nigeria Police have surrounded T.B Joshua's House in Lagos over the death claim.