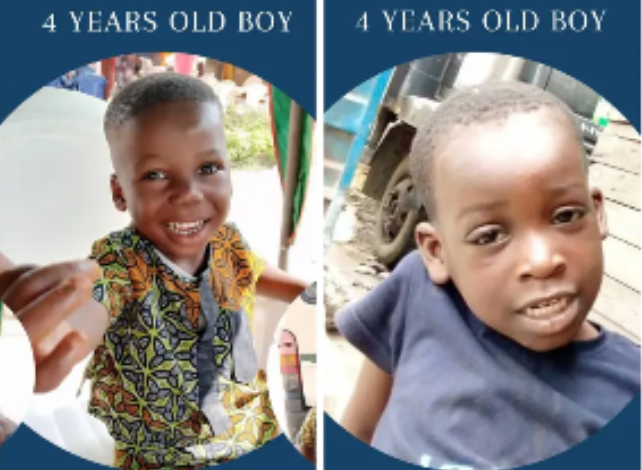 TWO KIDS named Wasiu Dauda and Al-Ameen Ibrahim, were reportedly abducted in the Ijesha area of Lagos.
It was gathered that the little boys, both four years old, were discovered missing around 4pm on Friday after they returned from school.
Some unknown men were said to have lured them into a tricycle and whisked them away while they were playing around the vicinity.
This is coming hours after a dispatch rider in Lagos was nabbed with a baby in his courier box and a few days after Oluwabamisaye Ayanwola, who got missing in a Bus Rapid Transit vehicle, was found dead.
One of the mothers of the missing boys, Awawu, who confirmed the incident said the case had been reported to the police at the Ijesha division.