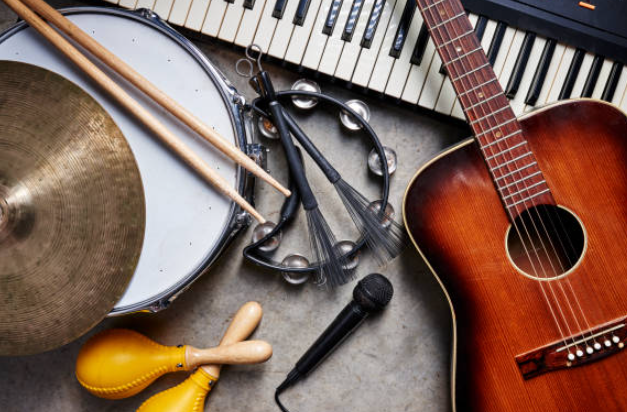 General News
Upcoming artiste urges govt to boost entertainment industry with infrastructure
AUGUSTINE Adigwe, an upcoming artiste, has urged Lagos State government to build more infrastructure to boost the entrainment industry in the state.
Adigwe, a gospel musician with the stage name "Austin Adigwe", gave the advice during an interview in Lagos.
He explained that there were many ways the government could support and enhance the industry instead of providing funds, grants or loan to upcoming artistes.
According to him, the government can establish a standard music school in all the local governments for upcoming artistes to fine-tune what they already have as natural gifts.
"Attached to the school, we have studios. They could also establish a standard recording studio at a very subsidised rate.
"In the school, some people can be trained as a videographers that will also work within the same space.
"What we are saying is puting structures in place which will now capture the lowest level of interest in entertainment industry.
"People that ordinarily may never have the financial muscle to approach a private studio to produce an album will be able to do that with such initiative," he said.
Adigwe, also a part-time lecturer at the Lagos State Polytechnic, said after production, there would be promotion, because the state government had radio and television stations where upcoming artiste's music or video could be aired after being trained at the music institute.
"Slots of video and music of the artiste trained at the institute can be aired given a time belt for their songs and videos for free of charge.
"This idea will encourage others which means capturing in compliance with the state laws.
"By the time this is done, government will spend less but achieve more of the set goals," he said.
The artiste also advised young people not to depend on government for employment, but to identify their talents and develop them to be self-employed and be employers of labour.
He appealed to government, private organisations and spirited individuals to invest in the entertainment industry, adding that the industry had contributed immensely to the Gross Domestic Product (GDP) of the country.
Adigwe said the industry could also create more jobs, especially for Nigerian youths if properly harnessed.