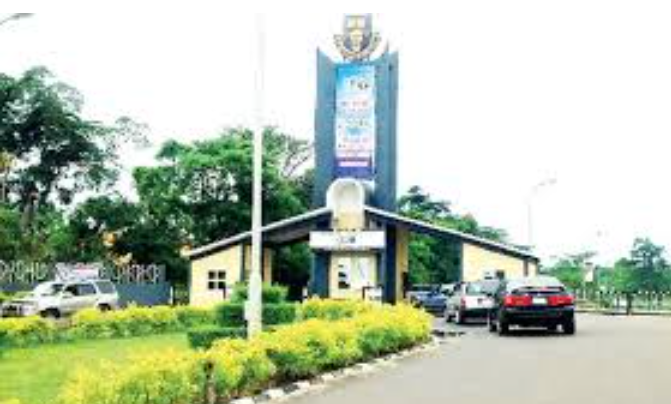 A STUDENT of Obafemi Awolowo University, Ile-Ife, Osun State, Ajibola Heritage has reportedly died after falling into a septic tank ('soakaway') at BVer Hostel.
The deceased, a part two student of Linguistics and African Languages, was trying to spread her clothes when she mistakenly stepped on planks used to cover part of the septic tank and the plank collapsed under her leg, and she then fell into the tank.
Findings revealed that part of the soakaway had already collapsed and was covered with a plank to cover the exposed part.
An eyewitness account confided in the medium that it took men of Osun Fire service and that of the school about one hour to break into the soakaway to pull her out.
"The school firemen and that of the state government were at the venue to rescue her, but it took about one hour before they could break into the soakaway and pull her out", the source said.
Reacting to the development, OAU's Public Relations Officer, Abiodun Olarewaju said the incident took place at one of the private hostels in the Students Village.
Abiodun, in a statement, said the University Management is saddened by the unfortunate incident.
The statement read, "When the news got to us, we immediately mobilised the firemen from the University, Osun State, and the OAU teaching hospital who through concerted efforts got the student out. She was immediately taken to the OAU Teaching Hospitals Complex where she was certified dead.
"The Vice-Chancellor, Professor Eyitope Ogunbodede, who led his management team to the scene, sympathise with the students and commiserated with the parents of the deceased.
"Professor Ogunbodede, who described the incidence as tragic and unacceptable, promised to critically look into the circumstances that led to the student's death and mete out appropriate sanctions against those involved or whoever is found culpable.
"The Vice-Chancellor, therefore, appealed to the students to remain calm and law-abiding as the police, who have been briefed, are also investigating.
–Vanguard