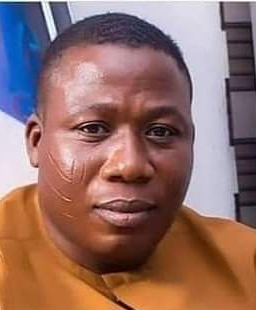 THE Yoruba Nation agitator, Sunday Adeyemo, pyularlly known as Sunday Igboho, cannot leave Benin Republic, for security reasons.
This follows his conditional release from detention and the circumstances surrounding his temporary relief.
A source, which pleaded anonymity, said that the Yoruba activist is resting in an undisclosed residence in Cotonou, but cannot leave Benin Republic for now.
The source, who was privy to Igboho's release, said that the activist is a political prisoner, adding that there are no charges against him till now, following an investigation by the Beninese Government.
He said: "Igboho is fine and in high spirit. He is resting in a personal residence in Cotonou. The information that he was released but cannot hold a rally is a lie.
Igboho is a political prisoner and when a political prisoner is to be released, there is always a reason why such a person is being released, and he has not done anything wrong. He is not facing any charge either in Nigeria or Benin Republic.
"They only remanded him to pave way for their investigation and they have investigated him for more than seven months and nothing was found against him. They have no reason to hold him against their laws. You can't detain anybody more than six months in Benin without charges."
When asked if Igboho will be travelling out any time soon, he said: "It is in his best interest to remain in the Benin Republic for now because we don't trust the Nigerian Government.
"It was an internal agreement for him not to travel out. It is for security reasons"
Meanwhile, the Aare Onakakanfo of Yoruba land, Gani Adams, has urged the Beninese government to allow the activist to seek proper medical treatment abroad.