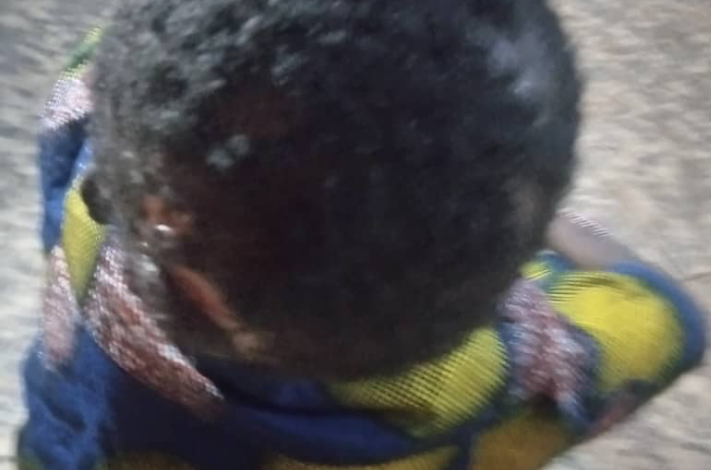 A 43 years old woman, Mrs. Sharon Williams, has been arrested for allegedly assaulting her five years old nephew and locking him in a refridgerator for over six months in Gberigbe area of Ikorodu, Lagos State.
The suspect who was arrested on Thursday, is currently cooling her heels with Lagos State Police.
It was gathered that the little boy identified as Michael Ibiyome had been was put in a deep freezer for over six months and was rescued with a deep cut on his head.
The arrest was jointly made by a combined team of law enforcement agents.
The Lagos State Deputy Coordinator, Child Protection Network, Alhaji Lateef Akinborode, said the report on the locking up and physical assaulting of Ibiyome was reported by a neighbour.
He said that the complaint was received by the Lagos State Ministry of Women Affairs, who then transferred the case
to the Lagos State Ministry of Youths, Sports and Social Development.
Akinborode said the boy was rescued with the joint forces of the Lagos Neighbourhood Safety Corps and the Nigerian Police Force.
He said it took them about five hours before the suspect finally surrendered herself when security operatives stormed her house on Wednesday.
"The boy was found behind a refrigerator in the sitting room with a very deep cut on his head and several injuries on his body while his hands were already stiff as a result of being tied up for too long.
"He was rescued and is currently receiving treatment at Ijede General Hospital."He added.
Spokesperson, Lagos State Police Command, CSP Muyiwa Adejobi declined comment when contacted..
Child Protection Network is a network of non governmental organizations (NGOs) and government agencies working together to prevent and respond abuse of children; also ensure their protection and welfare.
It was established by UNICEF and government with branches across the States in Nigeria and in the 20 Local Government Areas in Lagos State.