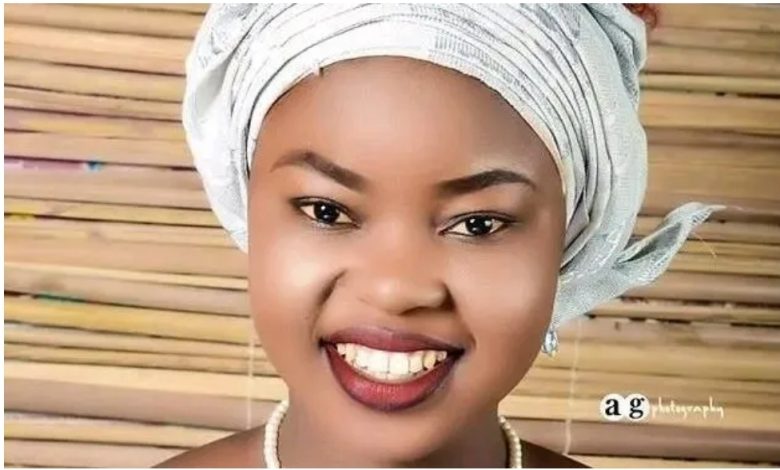 Community
Bride slumps, dies on wedding day
… groom faints 
CITIZENS COMPASS —TRAGEDY struck in Ogbomoso, Oyo State, after a bride, identified as Rebecca Oyedotun, has reportedly slumped and died on her wedding day.
The deceased was supposed to marry one Abiodun Oluwadamilare on Saturday, August 19, but died on her wedding day. Reports had it that preparations were in top gear before the tragedy struck.
Eye witnesses' accounts said the wedding was about taking place when the tragedy struck. 
An eye witness who pleaded anonymity said, "Everything was set by Friday, the cows had been slaughtered and the meat fried, every necessary preparation was made, there weremany people coming and going to rejoice with us, the groom and his people had come from Abeokuta," 
She further informed that the groom's  parents had slaughtered a cow in Ogbomoso before they received the schocking news. 
She said Abiodun was an only child and excitement had filled the air, unknown to them that the tragedy will occur. 
"On Saturday morning, amala (yam flour paste) was made, rice was ready, the venues were set, but the ceremony was never held as the bride was not available," the sister-in-law bemoaned.
Asked if the lady had shown signs of sickness and she answered in the negative stressing that she was hale and hearty.
Though the mother of the deceased, Mrs. Ruth Oyedotun, was short of words but the father, Evangelist Oyedotun of C&S Reformed Church, Isale-High School area, said everything was going on perfectly until about 10:30pm on Friday when she was with her friends having the bridal shower ceremony and she reportedly slumped.
"We quickly took her to LAUTECH Teaching Hospital in Ogbomoso. After some time, she was stabilised and at day break on Saturday, a nurse told us that the doctor said she would be briefly discharged to attend the ceremony, sign the marriage documents and be returned to continue the treatment. 
"Shortl, her condition deteriorated and was confined to the bed. We were even required to take her to Bowen University Teaching Hospital for some tests which we promptly did. Her husband fainted afterwards saying 'let me take her away.' We were in the hospital throughout that Saturday."
It was learnt many guests who never got wind of the development were already seated for the church service "only to hear the bad news"
The 28 year-old Federal University of Technology (FUT), Minna, Niger State graduate, was said to have served in Lagos state where she alter secured a job and working there until her mysterious death.
She was described as a gentle, easy-going lady, who was devoted to the service of God.