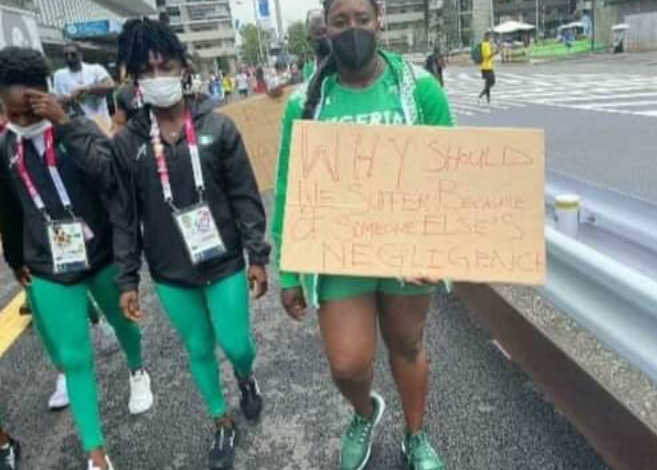 Nigerian athletes on Thursday, took to the streets of Tokyo to protest the disqualification of some of them in the 2021 Olympics.
They cited what they described as incompetence of the Nigeria Ministry of Sports and Olympics Committee.
The protesting athletes carried placards with the inscription "Why should we suffer for someone else's neg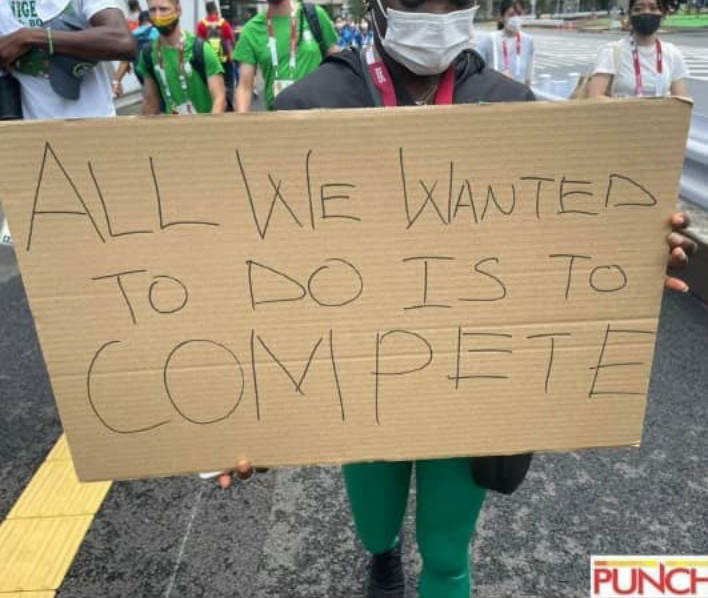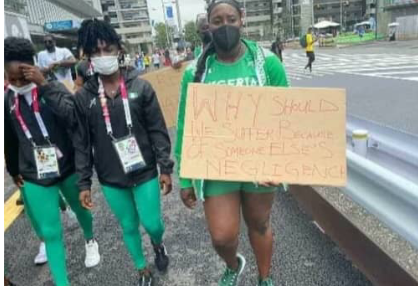 ligence", "All we wanted to do was compete" and "We are not just alternates but potential medalists.