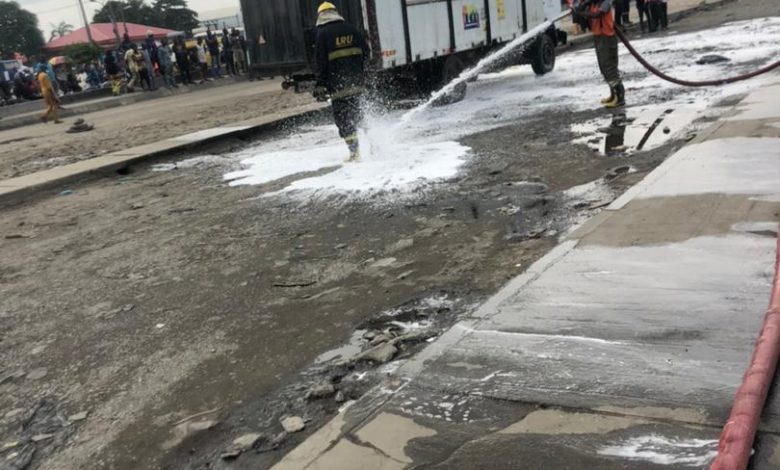 AN excavator belonging to a road construction company has crushed a gas pipeline in Mile 2 area of Lagos State.
The incident occured in the afternoon, diring the ongoing road construction at Lacasera bus-stop, outward Mile 2, along Apapa/Oshodi Expressway.I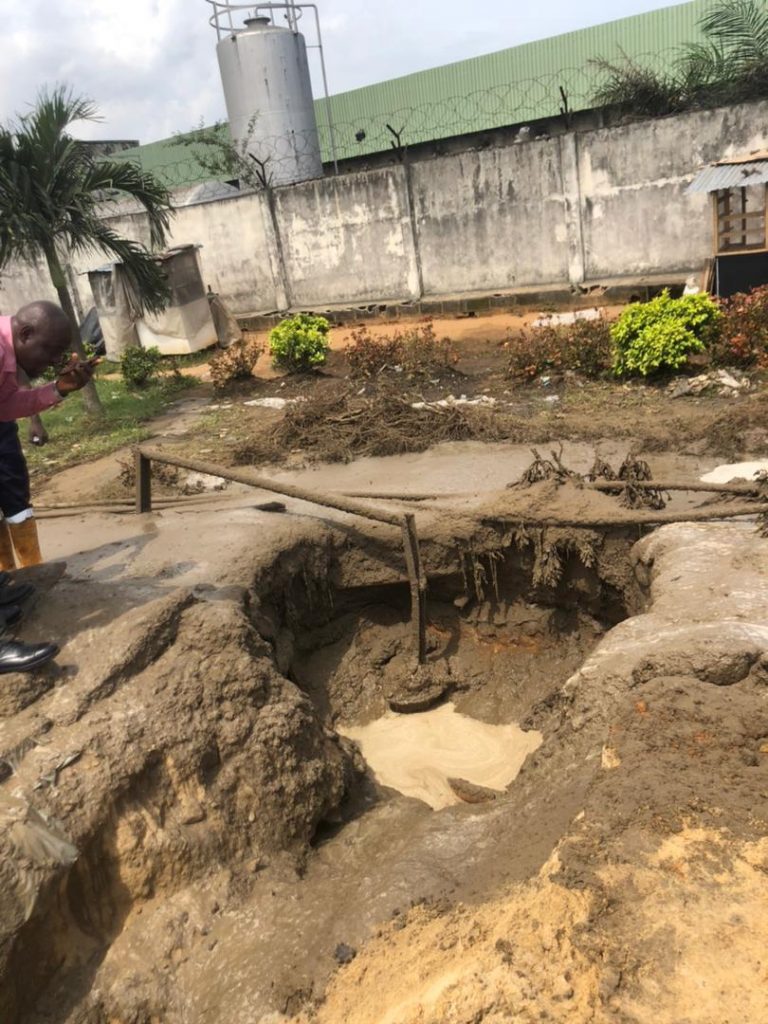 t was gathered that the gas leakage occured when an excavator belonging to a road construction company accidentally crushed a gas pipeline
Road users were said to have scampered for safety as the content travelled rapidly into the neighbourhood.
Eye witnesses' account said as a result of the incident, the existing traffic gridlock in the area, was heightened.
However, emergency responders were able to manage the situation to prevent any secondary incident.
Eye witnesses' account said with the prompt arrival of emergency responders, the entire area was blanketed and cordoned off immediately.
The incident occured four days after a gas explosion occured at Maryland, along Mobolaji Bank Anthony Way due to gas leakage by a fully loaded Liquefied Petroleum Gas, LPG tanker,
Confirming the incident, the Director- General, Lagos State Emergency Management Agency (LASEMA), Dr. Olufemi Oke-Osanyintolu the agency had instructed residents to refrain from igniting any form of flame or fire until it is safe to do so.
As at 2.30pm, he said emergency operation was ongoing while the operational valve that feeds the pipe has also been shut down.
According to him, "Upon arrival at the scene of incident, the Agency response team encountered a gas pipe line leakage.
"Further Investigation conducted revealed that an excavator belonging to road construction company (HITECH)while working on the road accidentally crushed the gas pipe line.
"The entire area has been cordoned off while Lagos State Fire service and Lagos Response Unit ( LRU), fire is blanketing the said pipe.
"The operational valve that feeds the pipe has also been shut down. The gas pressure is gradually shutting down.
Residents are to refrain from igniting any form of flame or fire until it is safe to do so."