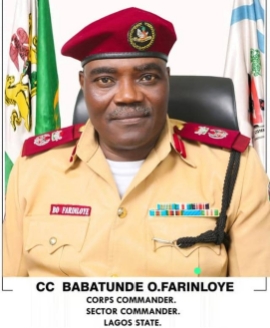 Transportation
FRSC warns against late payment of fines, threatens legal actions
CITIZENS COMPASS – THE Federal Road Safety Corps (FRSC) has warned traffic offenders and the motoring public against late payments of penalties or face strict legal actions.
This was contained in the statement issued from the office of the Sector Commander of the Federal Road Safety Corps, Lagos State, Corps Commander Babatunde O. Farinloye intimates the motoring public on the new administration on traffic offences and fines.
He said that any fine that is not paid appropriately within 7 days will attract  litigations in accordance with the provisions of the National Road Traffic Regulations (NRTR) 2012. 
FRSC further explained that delay in payments of traffic fines is a violation of the Constitution of the Federal Republic of Nigeria. For the avoidance of doubts, article H of the Notice of Offence ticket clearly states that the ticket expires after 7 days from the date of issue. Thereafter, the traffic offenders will be prosecuted.
While advising the motoring public to be law abiding, he expresses optimism that the new administration on traffic offences and fines will further strengthen the Corp's drive towards eradicating Road Traffic Crashes on the Highway and banish lawless and reckless driving for the safety of all. 
The Sector Commander assures the general public of FRSC's commitment to effective service delivery and ensuring a safe motoring environment.