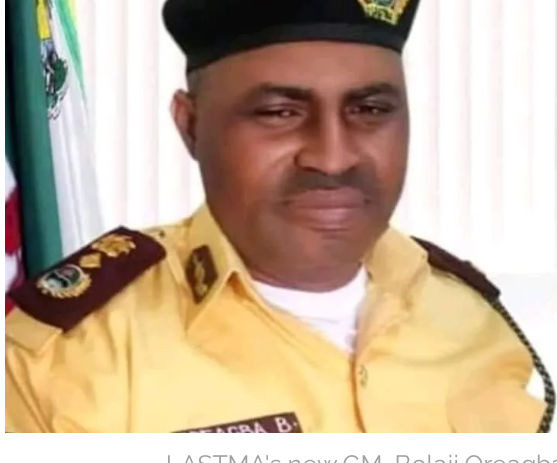 THE General Manager of Lagos State Traffic Management Authority LASTMA, Mr Bolaji Oreagba has frowned unprofessionalism of some of his personnel on Lagos roads saying offenders will be dealt with.
He urged to ensure decorum and civility  while discharging their duties.
In a statement signed by Filade Olumide, the Spokesperson of the agency, the General Manager said this is in light of a video which has gone viral online where a LASTMA officer Alabi Olanipekun was seen to have assaulted an alleged traffic offender within the  yard of the agency at Ilasan, Lagos-Epe Expressway, who Alabi said he wanted to prevent from making a video.       
Oreagba at a meeting with the complainant, Edenze Daniel Uchenna assured him that the officer would face disciplinary action as enshrined in the extant rules and regulations of the civil service, while necessary punishment will be applied according to the provisions of the law.       
Oreagba enjoined road users to always abide by the Lagos State Transport Sector Reform Law of 2018 as enacted by the Lagos State House of Assembly, "so that we can all together move the State forward to a greater height in line with Governor Babajide Sanwo-olu T.H.E.M.E.S Agenda for the development of Lagos State. "
He further admonished the officers that henceforth, any official found to have acted unprofessionally in the discharge of his duties would have himself to blame, as such action negates the training and retraining invested in them by the State Government.                   
The Complainant, Edenze thanked the State Governor for the actions taken so far.
He also thanked the General Manager and Management for the audience and noted that he was not well informed that he could obtain redress easily from LASTMA.