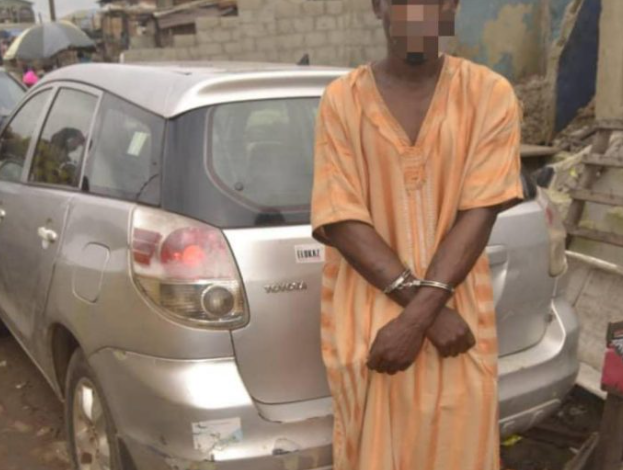 CITIZENS COMPASS– OPERATIVES of the Lagos State Police Command, says they have arrested a twenty-five years old man, Samuel Owolabi, for attempting to sell his mother car.
SP Benjamin Hundeyin disclosed this in one of his tweets saying the victim was arrested at the point of sale.
The spokesperson said Owolabi was attempted to sell the car without his mother's consent.
The mother was later called upon to pick up her car at the point of sale.
He tweeted,
25-year-old Samuel Owolabi was arrested in Lagos where he brought his mum's car to sell without her consent. The mum has been contacted to come to pick up her car. She was shocked."