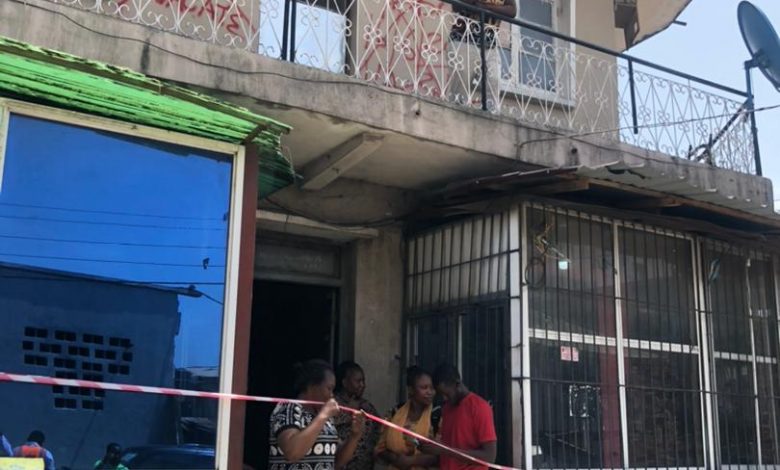 General News
News
Many escape death as two- storey building partially collapses in Lagos
MANY occupants of a two- storey building on Wednesday, escaped death, when the building partially collapsed in Oke-Arin area of Lagos State.
The incident reportedly occured at
Hughes Avenue, Oke Arin, Branch, 40 John street, Oke Arin, Idumota, Lagos, during the early morning downpour .
The cause of the incident is yet to be ascertained at press time.
Eye witnesses' account said the balcony of the top floor of the building suddenly caved in while many of the occupants were within.
At press time, it could not be ascertained if the occupants of the building would be asked to relocate.
An unconfirmed report said that a single male adult was trapped during the incident but Lagos State Emergency Management Agency LASEMA, said it is yet to confirm this.
LASEMA Director General, Dr. Olufemi Oke-Osanyintolu, confirmed the partial building collapse but said the Agency has commenced investigations using its detection equipment.
At press time, the affected building has been cordoned off and emergency officials have been deployed to the scene for necessary action.
According to Osanyintolu, "the balcony of the top floor of a 3 storey building had collapsed.
He said the building was already under the watch of Lagos State Building Control Agency (LABCA)..
"Initial eyewitness reports suggest that a single male adult has been killed in the collapse. Agency officials are yet to confirm this but investigation using the agency's detection equipment is ongoing. " he said.
.