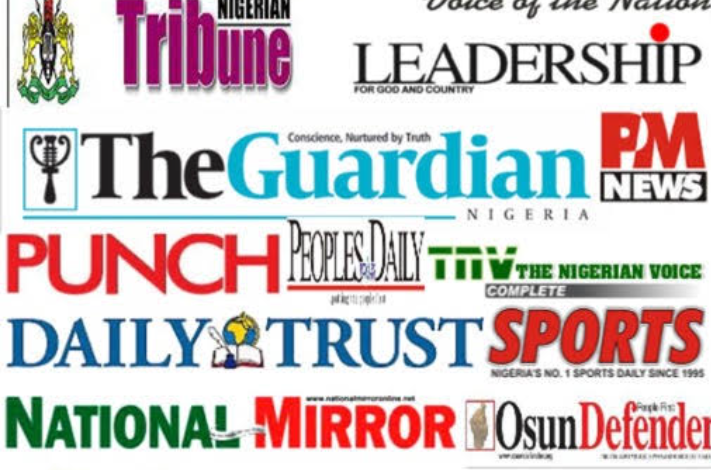 THE Nigerian Union of Journalists (NUJ) Nigerian Guild of Editors (NGE) and the Newspapers Proprietors Association of Nigeria (NPAN) have started a campaign tagged "Information Blackout," to protest against two anti-media bills before the National Assembly.
Both Bills are the Nigerian Press Council (NPC) Act Amendment Bill, and the National Broadcasting Commission (NBC) Act Amendment Bill.
The campaign which took off on Monday and carried on the front cover of all major dailies in the country, is sponsored by the Nigerian Press Organisation (NPO) which is the umbrella body of the NUJ, NGE and NPAN.
According to the groups, the Nigerian government and the various lawmakers want to use the bills to cage media practice in the country, and control the access and level of information made available to Nigerians.
The organisation had also objected to the bill during a public hearing on Thursday, July 8, organised by the House Committee on Information, Culture, Ethics and Values, and have now asked the lawmakers to drop the bills because of a pending court case.
It also stated that the bill, though on the surface seems targeted at the media, it is actually aimed at the "society's right to know and be heard."
The group added that Section 3 of the proposed bill would make the Nigerian media a department of the Federal Ministry of Information.